Entertainment
"I never forced you to do it," Bobrisky says after a fan who tattooed his face claims to be suffering from an illness as a result of the tattoo.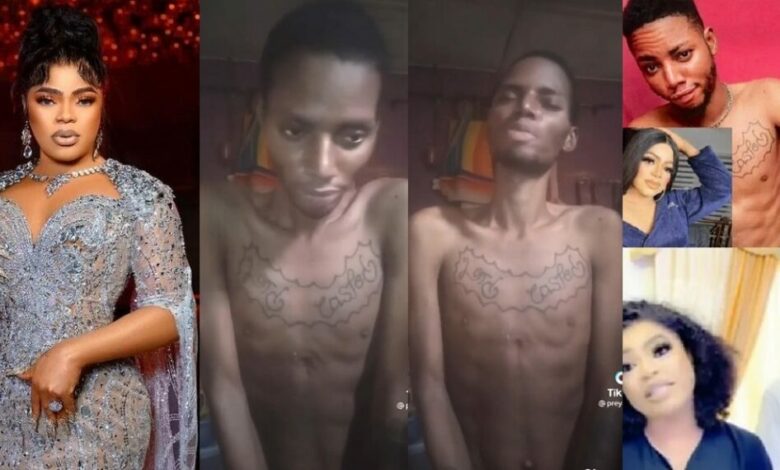 Bobrisky, a popular Nigerian crossdresser, has reacted after a fan who tattooed his face on his arm revealed that he has been suffering from a strange ailment as a result of the tattoo.
During the 2021 'celebrity tattoo pandemic,' the fan, identified as Lord Casted, was one of the overzealous fans who tattooed the crossdresser's name/face on their bodies.
Lord Casted went viral on the internet at the time after he and his mother begged Bobrisky to help them in a video showing the fresh ink. Bobrisky then invited him to his home.
In a new development, the fan, who had been on the run, resurfaced online, pleading for help from Nigerians, claiming that the machine used to draw the tattoo on his body had caused him to contract an unspecified ailment.
Lord Casted, who appeared thin and frail in a new video, claimed he has been through a lot since the strange ailment struck him.
In response to this development, Bobrisky went live on Instagram to clarify that he never forced anyone to tattoo his name or face on their bodies.
Those who inked his name, including the embattled fan, did so because they expected a reward from him, as he gave the first lady who inked his name one million naira and other gifts.
The male barbie reiterated that he did not force the young man to draw the tattoo, so he bears no responsibility for his predicament.
Watch his speech below.