Entertainment
"My husband has never been unfaithful to me. With everything, I can swear. – Liz Anjorin, actress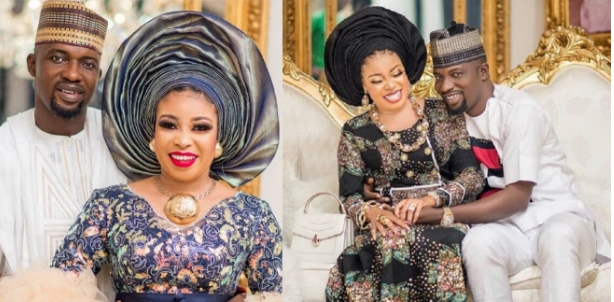 Lizzy Anjorin, a well-known Nollywood Actress, has attested that her spouse Lateef Lawal has never cheated on her.
The actress claimed that her hubby has never been unfaithful during their marriage during an Instagram live session.
Since the day they exchanged wedding vows, according to Lizzy Anjorin, her husband hasn't been with another woman.
Even though no one is perfect, she said that she could attest to her man's loyalty.
"Lateef is a decent man to the core. He might have his own attitude, no one is perfect. Lawal is strong-willed and stubborn but that he would ridicule me by sleeping around with other ladies is not possible. I can swear with everything that since we married he has not cheated on me or slept with another woman"> She said.
After 14 years of dating, Lizzy Anjorin and Lateef Lawal exchanged vows in a small ceremony in 2020.
On her Instagram page, she posted images from their small wedding along with the caption,
"14yrs with no flaws… Saying YES is like paying back 1% of your 1001 good deed to me and my late mother.. My father, My brother, My comforter, My gist partner, My paddy, My alabaro, My husband, None of the good deed you gave me spreed to 3rd party or internet till tmrw, But I thank myself for keeping promise".
For more information always visit dailygam.com