Entertainment
Nigeria: Chiamaka Ugoo, a filmmaker, said, "I can swear with my life that my man has never glanced at another woman, let alone engaged in infidelity."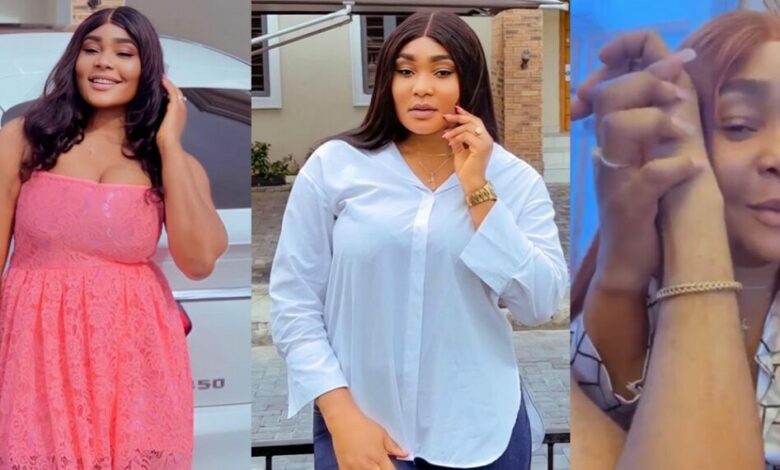 Despite having the beauty and resources to be a womanizer, Nigerian filmmaker Chiamaka Ugoo claims she can swear on her life that her guy has never strayed on her.
Chiamaka raved about her spouse and emphasized how thankful she is to be with a man like him, despite never promoting her husband on social media but proudly wearing her wedding ring in her Instagram images.
Given the numerous bad allegations, the besotted woman gushed about her husband in a post she uploaded on her Instagram account, saying she is privileged to be married to a devoted, attractive, and God-fearing husband.
She wrote on Monday, October 17,
"After reading all the painful and scary things about some relationships over the weekend.

Me: An imperfect small girl with a perfect God that blessed her with a man that's close to perfect. This dude has more than all it takes to be a womanizer, yet, I can swear with my life he has never looked at another woman not to talk of cheating.

God, only me, you gave me the freshest and most handsome man alive, God-fearing, kind, successful, supportive, disciplined, loyal, faithful, sweet, every woman's dream man… I'll forever be grateful.

Odogwu, I'll honour you till infinity."
See her posts below,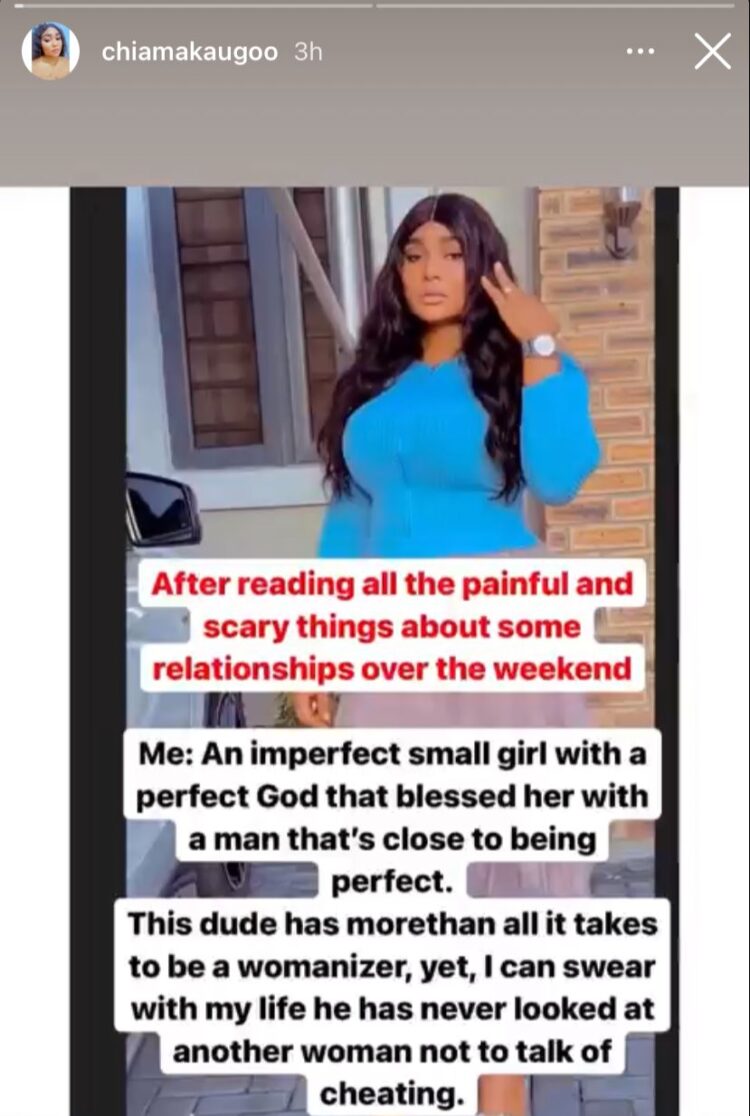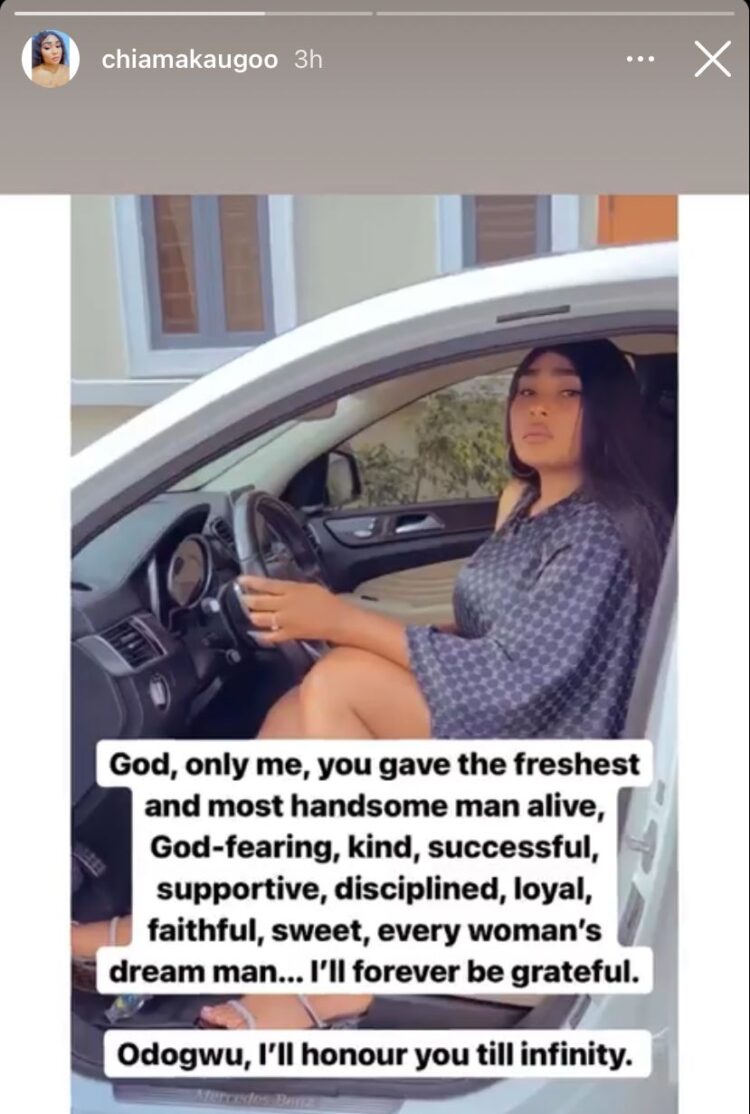 For more information always visit dailygam.com