Entertainment
Nigeria: No single 30bg here – Netizens criticize Davido for the poor attendance at Israel's DMW's traditional wedding.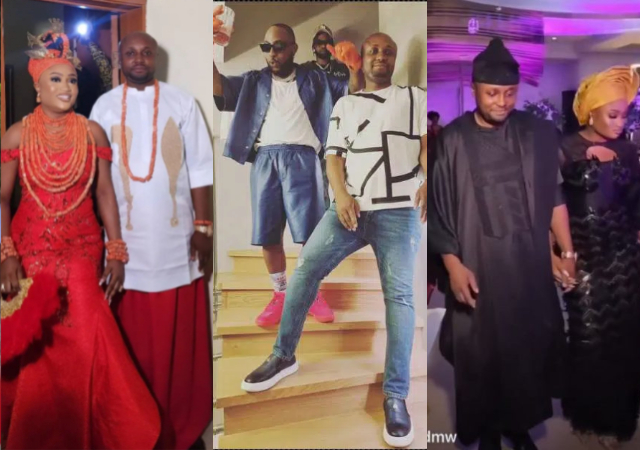 The amount of people who attended Israel DMW's wedding is a topic of discussion among internet users, who also criticize Davido for missing the occasion.
The 002 performer previously disclosed that he would be getting married in the old-fashioned way on that day.
The humorous man uploaded a video of the wedding venue to his Instagram account. Money good o, ah money good o! he could be heard saying in the background of the video.
In an update to it, the couple's native Benin City hosted the traditional wedding.
First images from the colorful wedding ceremony were posted by Israel DMW.
The couple was visible in one of the pictures wearing traditional Edo wedding clothes.
Many people noticed the vacant chairs at the wedding location as online videos of the ceremony spread.
Netizens raised concerns about the event's low attendance after it happened, given the influence of the Israeli DMW as a 30BG member.
Davido, the boss of Israel, was also absent from the occasion, possibly because his son Ifeanyi's birthday fell on the same day.
Blessing Era wrote, "Congratulations to him but why are seats empty na"
Hos Homes wrote, "Davido no fit attend e main guy wedding? That's not nice Congratulations Isreal"
Chidals wrote, "Why people no dey this wedding"
Black Opouliz wrote, "Are they having rehearsal? Why is the venue empty and why that guy dey spray Dem dirty notes"
Joyy Aks4real wrote, "Hmmmmm why is everywhere empty? Where are the 3BG gangs? Na wa o, well congratulations"
Official DJ Nokia wrote, "My Oga no come???"
For more information always visit dailygam.com
See post below