Entertainment
Exot!c dancer instigates a fight between Warri Pikin and her husband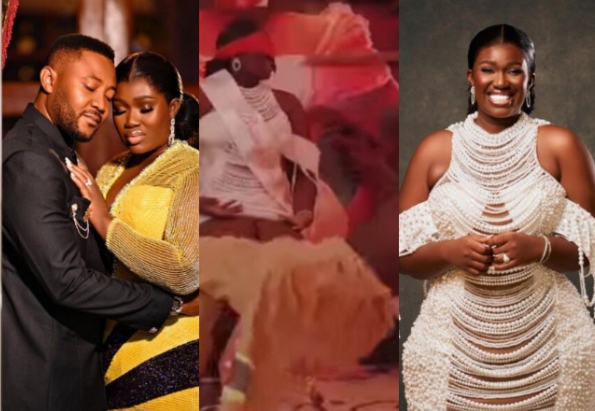 Anita Osuoha, better known as Warri Pikin on stage, is a Nigerian comedian who recently revealed how her bridal shower affected her marriage.
Warri Pikin had her bridal shower last week in preparation for her lavish wedding.
While sharing footage from her bridal showers, she revealed the date for their ideal wedding.
Warri Pikin posted a video on Instagram of herself arriving for her bridal shower and being surrounded by friends.
In a recent post, the comedian stated that her bridal shower caused conflict in her home.
She claims that the male exot!c dancer who one of her friends brought to the bridal shower is to blame for the current conflict between her and her husband.
"Finally had my bridal shower I never had 10 years ago. Naim my friend Desire carry Male Exot!c dancer come o. She don blindfold me join use head shock ground Ah! Brother Bernard.

Na the mata me and Ikechukwu dey settle for house since".
For more information always visit dailygam.com
See post
Secondly, what is the Safeway employee discount? The csuhaj ildikó életrajz provides a 10% discount on all Safeway items and a 5% discount on items from.