Entertainment
Warri Pikin warns people who accuse her of controlling her husband to leave her marriage alone.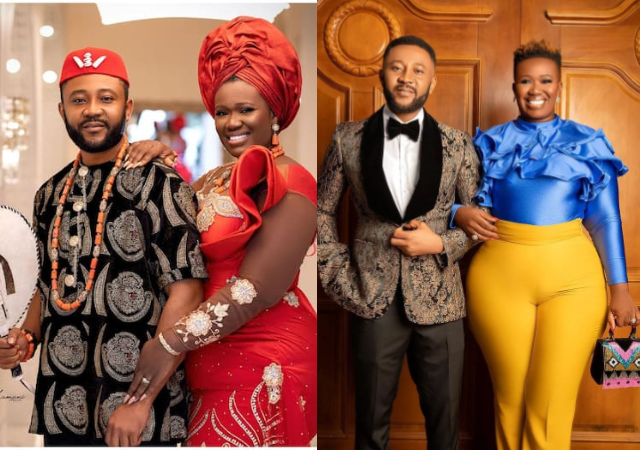 Anita Asuoha aka Real Warri Pikin, a Nigerian comedienne, has spoken out about the difficulties she experiences as a public personality.
People frequently infer that she controls her husband because of the support he provides her.
Warri Pikin stated in an interview with Saturday Beats:
"THEY SAY I AM CONTROLLING IKECHUKWU. THEY SHOULD LEAVE MY HUSBAND FOR ME. ONCE A MARRIAGE IS HAPPY, PEOPLE WILL SAY THE HUSBAND IS A 'MUMU' (FOOL), AND THAT THE WOMAN IS CONTROLLING THE HUSBAND. I HEAR THAT A LOT OF TIMES."
Noting that her husband and children completely support her brand, she said:
MY HUSBAND AND MY CHILDREN SUPPORT ME A HUNDRED PER CENT. IF MY HUSBAND DOES NOT SUPPORT ME, I WOULD NOT GROW. SEEING THAT IT IS WHAT MAKES ME HAPPY, HE SUPPORTS ME."
Addressing those who give her unsolicited advice about her marriage, she said:
"IF THE PERSON IS OLDER, I WOULD JUST SAY 'THANK YOU'. BUT, I WOULD GO AHEAD TO DO WHATEVER I WANT TO DO THAT I KNOW IS RIGHT. BUT IF THEY ARE YOUNGER, I MIGHT INSULT THEM. IF A MAN WANTS TO BE PART OF HIS CHILDREN'S LIFE, LET HIM. IT MUSTN'T BE THE WOMAN'S RESPONSIBILITY ALONE."
For more information always visit dailygam.com