Entertainment
A Ghanaian lady criticizes her sister's boyfriend for 'japa'ing' to the United States to marry another woman in order to obtain citizenship.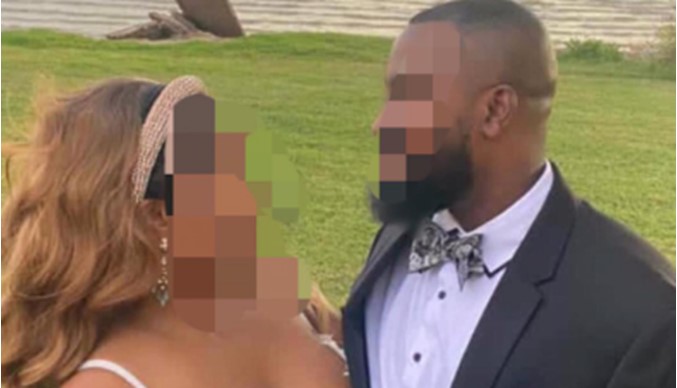 A Ghanaian man was chastised by his ex-sister girlfriend's for relocating and marrying another lady in the United States.
She claimed that the man had been dating her sister in Ghana, but when he acquired a visa to America, he married someone else just a month later.
When asked about it, he admitted to the lady that he did it in order to obtain American citizenship documents.
She wrote; "My sister was dating this man in Ghana. He got a visa to America and within a month, he married another lady. So, when I confronted him about it, he said he did it for papers."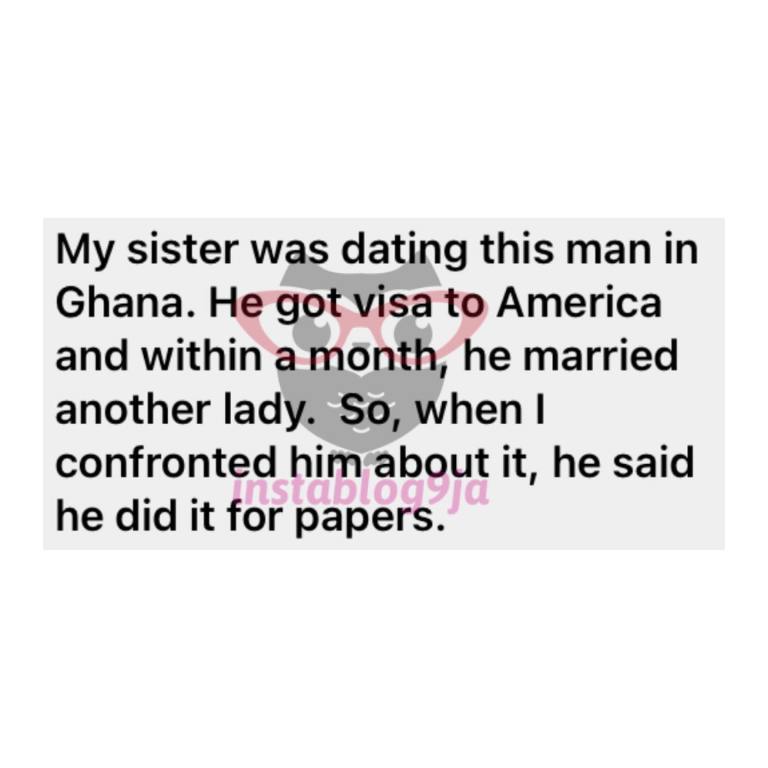 Meanwhile, in a post on her Facebook page, the lady also dragged the guy for doing her family wrong.
She wrote; "You don't do people wrong like that!! One thing I know is that I don't joke with my family !! I don't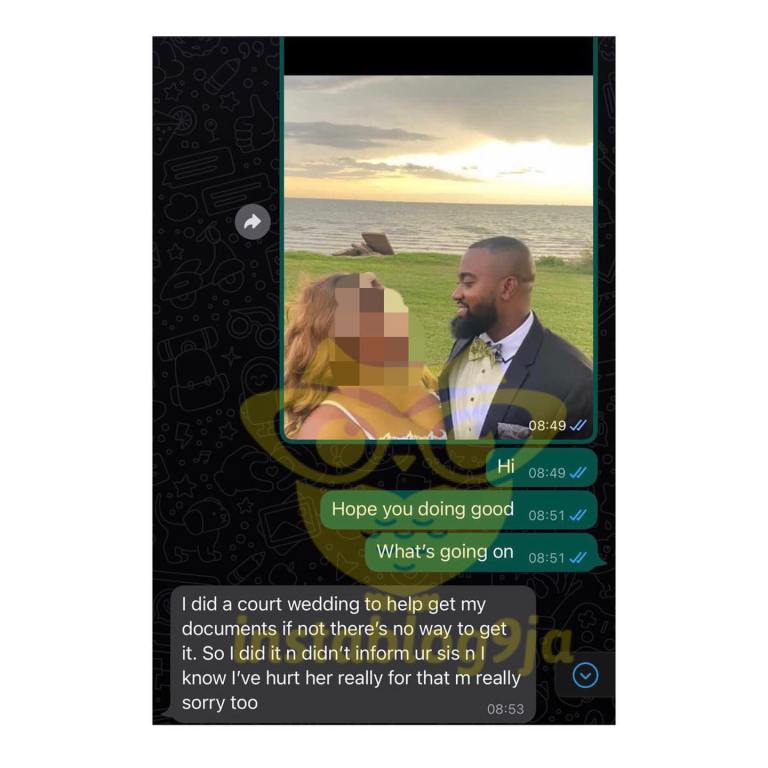 Please, nobody should like this post!! I didn't post for likes. What the hell is wrong with men these days!!

You date someone and when an opportunity comes for you to travel you marry another person within a month. Asaaa what kind of Evil do we live in? "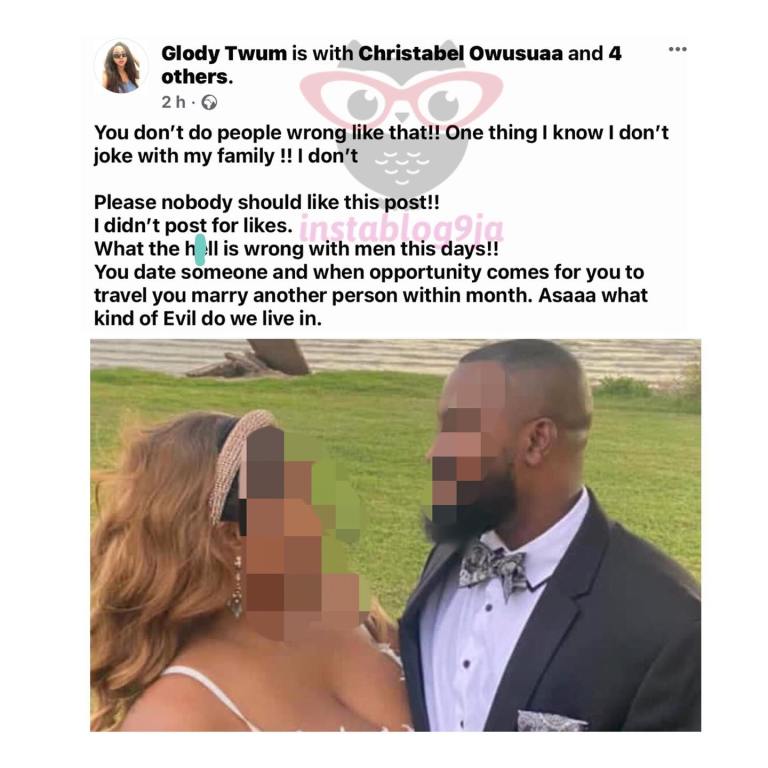 For more information always visit dailygam.com