Entertainment
Months after marriage separation, actress Chacha Eke makes suggestions about reconciling with her ex-husband Austin Faani.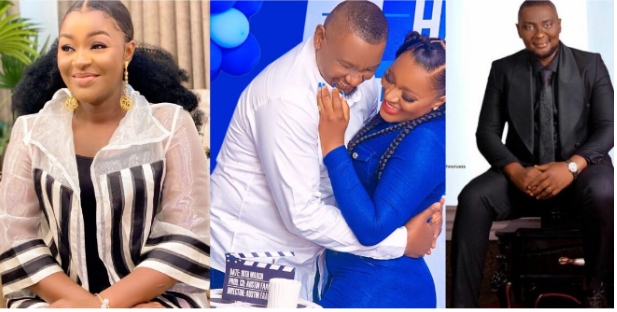 Following the social media announcement of her marriage separation, Nollywood actress Chacha Eke has made suggestions that she would reconcile with her husband, Austin Faani.
In June 2022, Chacha Eke declared that she had had enough of faking the marriage.
The actress had already announced theor marriage separation in public, though, so it wasn't the first time. In October 2020, she published a video declaring the end of her marriage due to domestic abuse.
Days later, she came forward to admit that she hadn't meant it and that her pregnancy-related bipolar disorder had caused it.
Recently, Chacha Eke has once more stated her desire to reconcile with her husband, Austin Faani.
During an Instagram live session where she addressed questions from her fans and followers, Chacha Eke disclosed this information.
The mother-of-four attempted to avoid inquiries about her marriage at the opening of the live session by saying that it would be a tale for another day.
However, after a follower questioned why she continued to use her husband's name, Faani, on her Instagram profile, she made a reunion tease.
Chacha Eke responded by stating that the name is still present on her IG page because it must be. She asserted that people on social media wouldn't comprehend her marital drama.
She claimed that she would go back to her marriage when the time was right and that she is only awaiting the ideal opportunity.
She continued by saying that she had challenges as a result of her health. She claims that whenever she experiences symptoms, instead of taking her medications and unwinding, she often finds herself venting on social media, sometimes causing irreversible harm.
For More entertainment news and updates always visit dailygam.com