Metro
How I Escaped From My Family in Lagos and Came to My Senses in Ghana – Chacha Eke Faani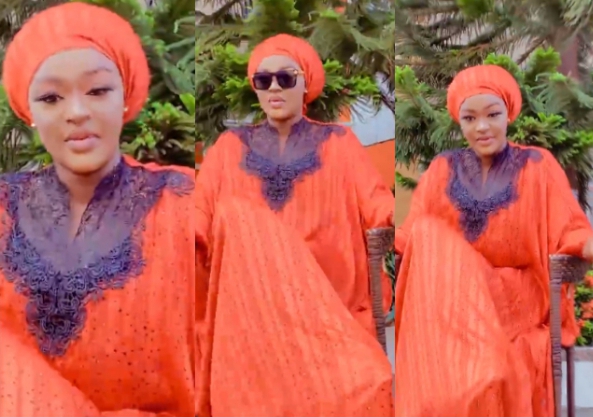 Chacha Eke, a well-known Nollywood actress, has revealed more information about the terrible manic episode she experienced a year ago.
Chacha used social media to share a fake ID she used to flee her home a year before.
She claimed to have had a lengthy manic episode. She hung out in Lagos' hotels, streets, and beaches for days. She claimed to have taken a boat to Ghana while using fictitious identification.
"Using this "made-up" Identity card of me from one of my imaginary companies; I headed for Ghana by boat. Clad in black jalabia, I kept moving. I passed border after border; terrified & unrecognized. In that moment, I was a "Drifter", she said.
The actress stated that she awoke at 3 a.m. one morning and felt unsafe at home, so she ran to an Asaba motor park and then to Lagos.
Furthermore, she stated that she was able to regain her memory at First Bank plc Ghana thanks to the assistance of one of their employees, Esther.
Esther recognized her and helped her remember herself and her home, she added.
"One year later, I'm thankful to have survived one of my craziest episodes ever recorded," she wrote.

Reacting in the comments section Chineduikedieze commented: "Too many things under the clothes. May God be praised !! It's well, dear. What People Go Through."
See the post below: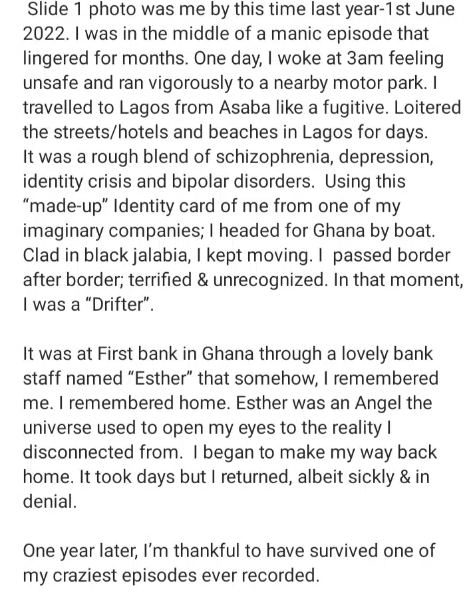 For more information always visit dailygam.co.