Entertainment
"I literally went insane," ChaCha Eke tells in church after supposedly returning to her spouse.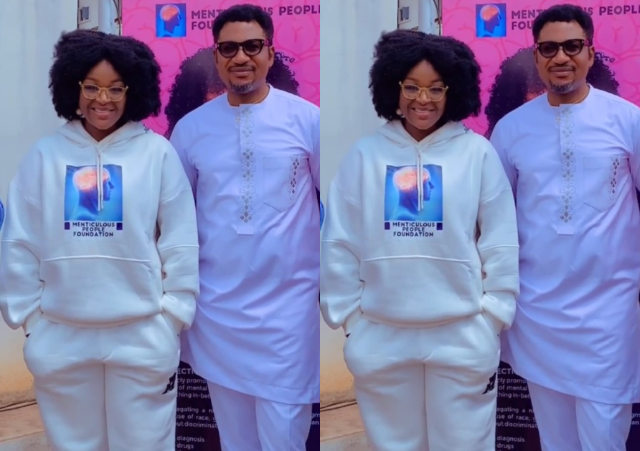 A video of actress Chacha Eke allegedly testifying in a church today, November 27, 2022, and thanking her estranged spouse, Austin Fanni, for sticking with her despite her mental illness has appeared online.
During the event, the actress and mother of four presented a comprehensive testimony to the gathering. She said that she was staying in a motel with her husband and two children when she went insane.
She claimed she began throwing away all of their belongings and vandalizing hotel property. According to her, the experience grew so intense that she thought she needed to go to the hospital at the moment, which her husband later agreed to.
ChaCha then confessed that she and her husband were unaware of the mental condition because they believed it was caused by a demonic attack, voodoo, or a marine spirit. They even accused family members for opposing their marriage.
However, while speaking in church today, she disclosed that she is back with her husband and praised him for sticking by her during her difficult mental health situation.
Many Netizens were disappointed by the video since it was the hundredth time she would be returning to her spouse after claiming to be a victim of domestic violence in their marriage.
@Jessica wrote "Another day another lesson learned. If you like go put mouth for people relationship issues they'll settle and use you as enemy of progress"
@ Nwafor wrote" chacha pls next time dnt publicize ur family problem again. It's becoming embarrassing."
@Rose wrote "And Nigerians were busy accusing the husband of domestic violence, the earlier we all learn not to jump in conclusion fast the world will a better place, what will now happen to all the allegations they laid on the man? Learn to hear from both sides of the story before concluding, and if you don't know what happened, and you weren't there just shut up! Everybody should learn"
For further information and updates always visit dailygam.com
Watch a video of a piece of her testimony: