Entertainment
Nigeria: DJ Chicken makes U-turn, apologizes for claiming to be the father of Portable's child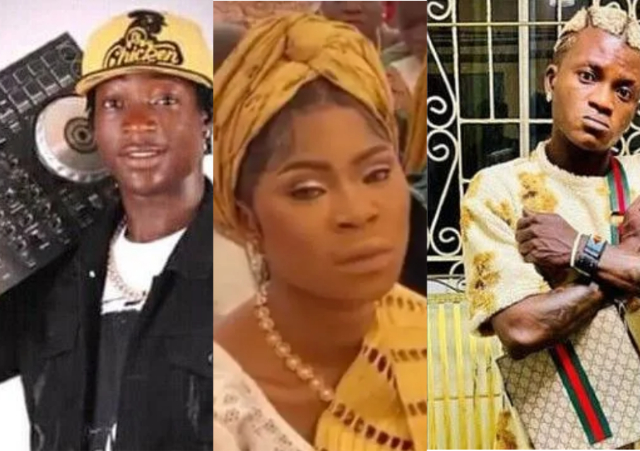 DJ Chicken, Habeeb 'Portable' Okikiola's ex-associate, has tendered made a u-turn and tendered an apology over the claims he made about the singer's wife and child.
Recall that DJ Chicken claimed to be responsible for impregnating Portable's wife and fathering his child.
DJ Chicken made this statement during an Instagram live session as he said that they were having an affair.
In a video shared on Instagram by @wahalanetwork, Chicken, who decided to remind the Zazuu star of the history of their relationship, said he is the real father of the singer's child.
He also recounted how he was working at a car wash and allegedly used the money to fund Portable's music career.
However, in a swift response to him, the Zazuu star asked Chicken to reveal which of his wives he impregnated. He also asked him to disclose whether he is the father of his first, second or last child.
The controversial singer further said that his superstar lifestyle is the reason people like Chicken are disrespecting him just to chase clout.
He issued a threat that he might have to order his boys to assault DJ Chicken once again, like they did months ago.
Following the threat, Chicken has swallowed his words, saying that he never slept with the singer's wife.
According to the DJ, he is surprised that people took what he was saying seriously, especially his friend, Portable.
Recall that Portable tied the knot with his heartthrob, Zainab Omobewaji Balogun in June 2022 and she had given birth just before the wedding.
For further information and updates always visit dailygam.com
Watch DJ Chicken speak below: