Entertainment
"Only a brainless man can undermine my contribution to Afrobeats."- Iyanya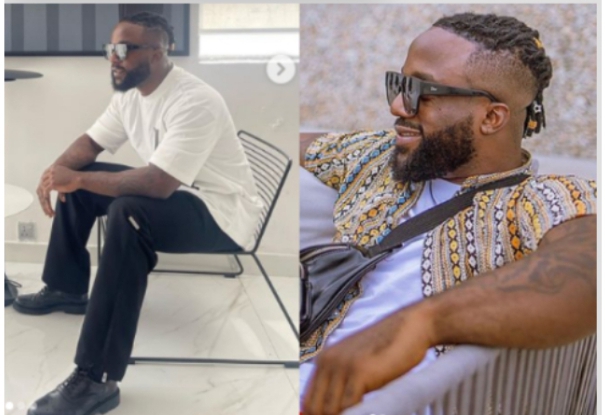 Iyanya Onoyom Mbuk, popularly known as Iyanya, a popular Nigerian singer, has slammed a Twitter user who questioned his contribution to Afrobeats.
According to reports, this comes after Nigerian talent manager Ubi Franklin praised Davido, Wizkid, Rema, Burna Boy, and Iyanya for their contributions to the music genre.
"Ubi Franklin gave a shout out to Davido, Wizkid, Rema, and Burna Boy for what they're doing to Afrobeats internationally, and he mentioned Iyanya as well," the Twitter user wrote.
In response to the post, the 'Kukere' singer stated that the netizen is clearly clueless, claiming that only a brainless person would undermine his contribution to the game.
He wrote: "And who are you again? Only a brainless person will try to undermine my contribution to this game till date. You definitely are clueless"
Meanwhile, Iyanya has revealed why he went on a date with the lady he met at Davido's 'Timeless' concert despite her alleged boyfriend's warning.
According to reports after Iyanya posted pictures of the lady on social media, an alleged boyfriend threatened the singer and advised her to back off.
Iyanya later shared photos of himself and the lady on a date.
On Tuesday, however, the Afrobeats star took to Twitter to explain that he only took the lady, identified as Florence, on a date to help her overcome her depression.
Iyanya explains that after announcing on social media that he wanted to meet her, Florence contacted his team, and they discovered during their conversation that she was depressed and only came to Davido's concert to make herself happy.
He stated that his team made plans to bring her to Lagos to help her overcome her depression.
For more information always visit dailygam.com