Entertainment
Nigeria: I don't spend my money on designer clothes like Hushpuppi – Portable.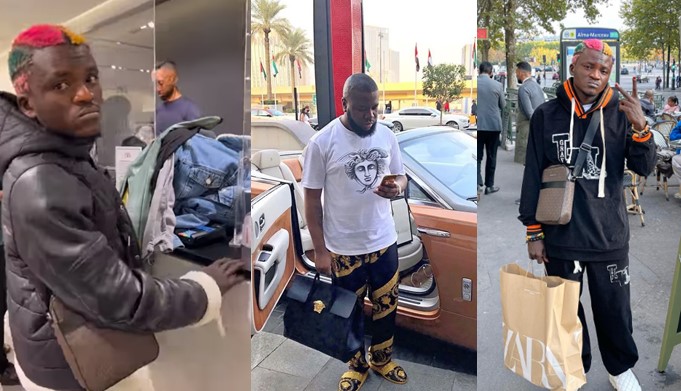 Controversial Portable, a Nigerian singer, has stated that he is not in the same league as suspected internet fraudster Hushpuppi.
Portable stated that he earns his money legitimately and is superior to Hushpuppi, who was known for lavishly spending his money on designer clothes obtained through fraud.
When the musician went to buy some new clothes for himself, he was speaking at a Zara store in another country.
He was bragging about how much of a big boy he is, claiming that he shops at Zara every day for clothes.
Portable could be seen counting money in an Instagram video he posted, which he intended to use to pay for what he bought.
For further information and updates always visit dailygam.com
Watch the video below: