Entertainment
Alaafin Washington admits that Portable was denied a visa because he insulted a Consulate-show promoter.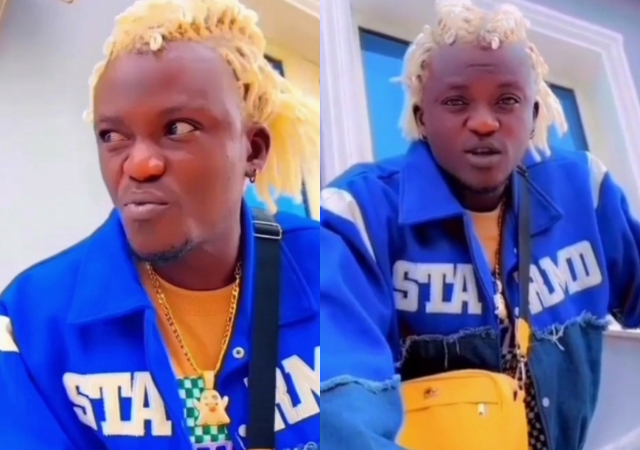 A performance promoter named Alaafin Washington has described what prompted the US Embassy to reject a visa to popular Nigerian artist Portable.
Alaafin expressed concern that the Zazuu star would never be able to visit the United States again because the artist was to blame for his problems.
Portable, he claims, insulted the immigration officer and the consulate on his first day there.
This comes only days after the controversial artist accused him of setting him up to have his visa application denied. However, the promoter who showed him a receipt for the money Portable sent warned him about his character, adding that if he continued in this manner, show promoters would avoid him. Alaafin further stated that the 'Clear' singer denied knowing the individuals.
Portable said a new friend promised to help him get US Visa and take him to America. But the Entertainment label which his ex-manager and promoter singed a deal with, insisted that he has to pay 12 Million Naira before they can let go of the old contract.
Meanwhile, Okikiola Habeeb aka Portable, a street artist, has found himself in deep water when his ex-manager and concert promoter Ijoba Danku inked a dodgy deal with an International music promoter.
In an internet video, the Zazuu Crooner alleged that Freezy Entertainment (the International promoter) promised to secure him a US visa, but after attending the interview and failing 5 times, he dropped out. He also revealed that he was invited to travel with ten unknown persons, yet he still couldn't secure a visa.
The 28-year-old accepted and bargained for installment payments. He claims he has paid N2 million twice and cannot afford to continue with the N12 million payment.
The musician further stated that the international company is asking 20 billion Naira in damages before they can cancel the contract that will allow him to travel to the United States of America without incident.
For more information always visit dailygam.com