Entertainment
Kate Henshaw kisses Zubby Michael and Chidi Mokeme as actors link up with Hank Anuku in heart-melting video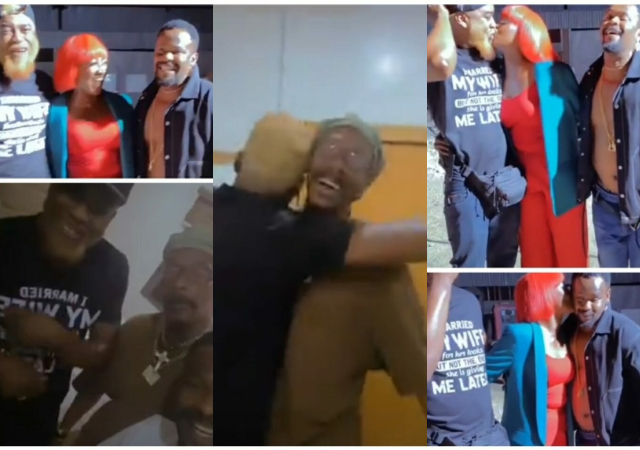 Nollywood star Zubby Michael recently shared some amusing moments with some movie stalwarts, like Chidi Mokeme, Kate Henshaw, and Hank Anuku, on social media.
He posted several heartwarming videos on his Instagram page.
Since they hadn't seen each other in a long, Chidi Mokeme and Hank Anuku joyfully shared a loving embrace when they initially met.
Captioning the clip, Zubby wrote:
"ORIGINAL BAD BOYS GOD IS REAL🔥 LEGENDS."
Zubby Michael, Hank Anuku, and Chidi Mokeme could be seen posing for the camera in another video while Zubby recorded a video while in ecstasy.
In the final film, Kate Henshaw, who was beaming, kissed Chidi Mokeme and Zubby Michael.
Given that Zubby Michael has revealed that this is his first time working with Kate Henshaw, it is obvious that the group is up to something significant.
HE WROTE: "IT'S MY FIRST TIME WORKING WITH AUNTY K AND I'M LUCKY IS DOING KISS KISS BONANZA @K8HENSHAW GOD BLESS YOU @CHIDIMOKEME GQ."
For more updates, always visit ddailygam.com