Entertainment
A young Nigerian lady graduates as a nurse from a US university and wins the best student award.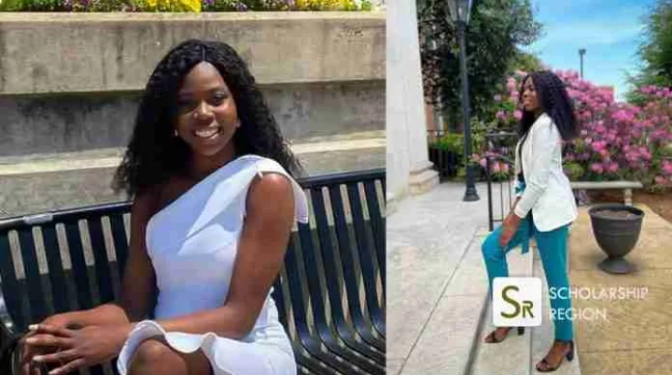 Adejoke Moronkola, a brilliant young Nigerian lady, has graduated with honors from East Tennessee State University in the United States with a Bachelor's degree in Nursing, earning several awards and accolades.
Adejoke, 26, earned her Bachelor's degree in Pharmacology and Toxicology from the University of Lagos, South-West, Nigeria, prior to enrolling in nursing school.
In 2018, she enrolled at East Tennessee State University in Tennessee, United States, to pursue her Master's degree in Public Health. She enrolled in an accelerated nursing program at the same university immediately after receiving her Master's degree.
Adejoke graduated from the Nursing degree program after two years with an outstanding 3.91 grade point average out of a possible 4.00. Celebrating her success on LinkedIn, she stated that she not only has a nursing degree, but she is also licensed to practice nursing in the United States.
"On May 7th of this year, the young girl who came to the United States (U.S.) 4 years ago with big dreams fulfilled one of those dreams – she graduated with a nursing degree, and, on June 27th, she became a licensed registered nurse in the U.S," Adejoke wrote on LinkedIn.
For more information always visit dailygam.com