Entertainment
Asake confesses his troubles with fame, saying, "I don't know who loves me genuinely anymore."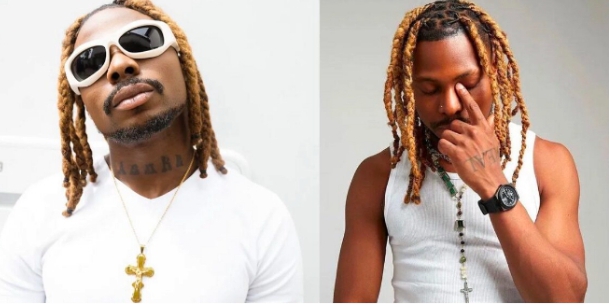 Ahmed Ololade, better known by his stage name Asake, is a fast-rising Nigerian singer who has spoken candidly about his challenges with stardom.
In a recent interview, Asake the fast-rising Nigerian singer, who just gained notoriety after the release of his hit song "Omo Ope" with YBNL boss, Olamide, claimed that people now treat him better.
According to Asake, who observed that prior to his ascent to prominence, it was simple to identify how people truly felt about him, his sudden fame has made it challenging to separate those who actually adore him from others who are acting in an affectionate manner toward him.
Read Also: Rapper Diamond The Body says she has slept with over 2000 people after recently posting a bedroom photo with Burna Boy.
He continued by saying that no matter what he does, everyone now seems to adore and hype him.
But he added that it is a nice sensation to be cherished and praised by everyone.
"I am unable to distinguish between those performing eye service and those who are not. Now that I'm loved by everyone, I can't tell… However, I've gained everyone's love. I don't know who doesn't love me. I have no more information. He spoke partially.
A Nigerian woman expressed sorrow on Twitter a while back for turning down the advances of well-known singer Asake when they were both in college.
The young woman, who goes by the handle @MarbellaSpice, posted a screenshot of her interaction with the "Sungba" singer and expressed regret over not giving him her phone number.
Asake, a failing musician at the time, asked for her phone number during the talk but she refused since she didn't appreciate how disorganized he was in class due to his music career.
She went on to say that she didn't want to be his friend and that she just liked his music, to which the singer had a conflicted reaction.
Marbella shared the conversation online and said she should have kept in touch with the musician after his meteoric rise to fame in the music business.
Even if they hadn't pursued a romantic relationship, in her opinion, they would still be friends today.
For more entertainment information and updates visit dailygam.com