Politics
Campaign Council: PDP's action puts pressure on APC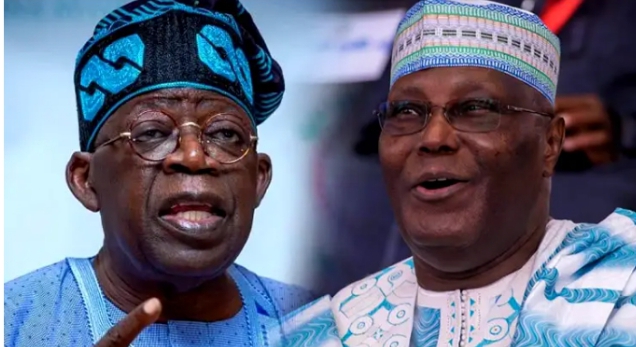 The main opposition Peoples Democratic Party(PDP), unveiled its own presidential campaign council last week, putting pressure on the ruling All Progressives Congress (APC), to finish work on the makeup of its own council.
Despite the fact that Yahaya Bello of Kogi was just named the national youth coordinator for the APC Presidential Campaign Council, some party leaders are reportedly embarrassed by the fact that the APC consistently trails the PDP in the schedule of events for the 2023 general election.
Asiwaju Bola Ahmed Tinubu's wife, Senator Oluremi Tinubu, requested stronger support for her husband's presidential campaign, arguing that Nigeria is too crucial to be in the hands of amateurs.
Unhappy with the development, a party official claimed that the APC leadership is slow to respond to problems. "In this manner, the period for the nomination of candidates expired, and we failed to nominate candidates for around 25 legislative seats. We should quit playing catch up, he continued, even though having a council in place is not necessary.
We're not under pressure – Keyamo
Festus Keyamo, the Tinubu Presidential Campaign Council's spokesman, asserted that the APC is not under duress and is taking all stakeholders along with it in a responsible manner. He also noted that the party has "enough time to compose the team before the campaigns start on September 28."
One of the most significant and appropriate appointments made by Asiwaju Bola Ahmed Tinubu, he said, was Governor Bello. It is politically astute and wise from a strategic standpoint. The current youngest governor in Nigeria is Yahaya Bello. This is a square peg in a square hole, so to speak.
Read Also: 2023 presidential election: Governor Yaya discusses backing Tinubu over Atiku
His selection "further unites our house as he was one of the tough aspirants that ran against Asiwaju Tinubu during our primaries," he continued, noting that Bello enjoys a considerable support among APC youths.
Keyamo responded to pressure on the campaign council's whole makeup by saying, "We are not under any pressure. The PDP's acts and activities, which are collapsing day and night, do not control or direct our actions or activities. Our ability to carry all stakeholders along and our activity schedule are the only factors that guide our decisions. When the time is right, we will inform everyone about our campaign council. Before the campaigns begin, we still have time to accomplish it."
Similarly, a member of the National Working Committee, or NWC, headed by Senator Abdullahi Adamu claimed there is no cause for concern but asked to remain anonymous.
"Being late is preferable to rushing through everything and making existential mistakes. In any case, there is no schedule that we are behind. We can still reveal the entire roster of our campaign council even after the restriction on campaigns is lifted. There is no legal requirement that we reveal anything prior to the lifting of the embargo. In addition, a council is already in place. The directorates just need to be filled with qualified individuals, he said.
For more news always visit dailygam.com