Entertainment
"This regime must think we're stupid" – Falz reacts to news of the NDLEA destroying N194 billion in cocaine confiscated in Ikorodu.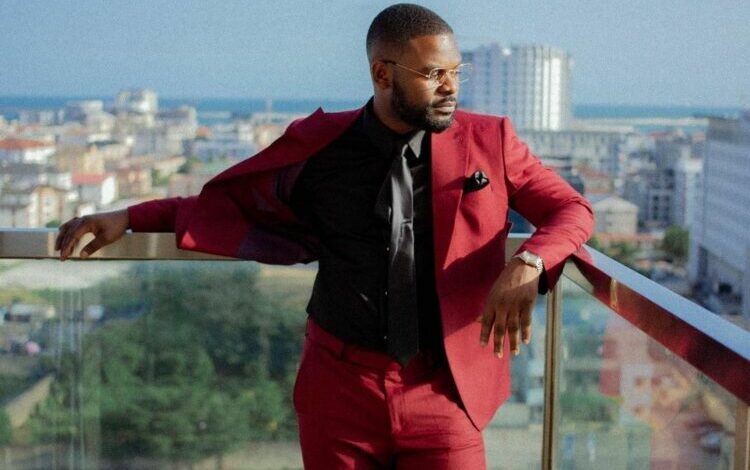 Falz, a popular Nigerian rapper, has reacted to claims that officers of the National Drug Law Enforcement Agency (NDLEA) destroyed cocaine worth N194 billion recovered from a warehouse in Lagos's Ikorodu district.
It was previously stated that the warehouse, which was located in an isolated estate in Ikorodu, was raided on Sunday, September 18, and the drug lords were apprehended in their hideouts.
The anti-drug agency confiscated hard drugs worth more than two hundred and seventy-eight million, two hundred and fifty thousand dollars ($278, 250,000), or one hundred and ninety-five billion, seven hundred and seventy-five million (N194, 775,000,000) naira in street value.
In a fresh development, the NDLEA has released a video of the moment they destroyed the hard material with fire, only two weeks after being apprehended.
Read Also: "I'm that side chick your husband will never want to leave because I own his heart," Bobrisky promises married women.
In response to the news, Falz, a lawyer and activist, rushed to Twitter to criticize the NDLEA for burning evidence from an ongoing case in which the suspects had not yet been prosecuted in court.
He called the drug scandal a "lamba" – a big fat lie – and claimed the administration must think Nigerians are stupid to execute such a scam.
The rapper posted on Twitter.
"This administration must really think that we are daft sha!! What is this lamba that the NDLEA is giving with this cocaine seizure saga? Dem dey burn evidence?
See photos below;