Global News
A 51-year-old man graduates from a US university and sets out to outperform his 22-year-old coworkers.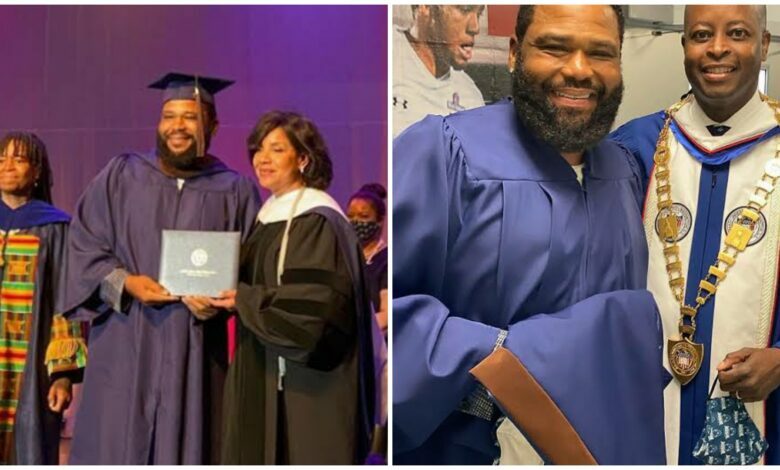 52-year-old American actor, Anthony Anderson has graduated with a Bachelor's degree from Howard University in Washington D.C, United States.
Anthony Anderson earned his Bachelor's degree in Fine Arts from the institution's Chadwick A. Boseman College of Fine Arts.
Speaking about his achievement, Anthony says he celebrated the milestone with his son, Nathan, and fellow Howard graduates at a club near the university.
He declared that he would not be outpartyed by his 22-year-old colleagues.