Global News
24-year-old exceptional Man receives two degrees from two different American universities on the same day, making his family proud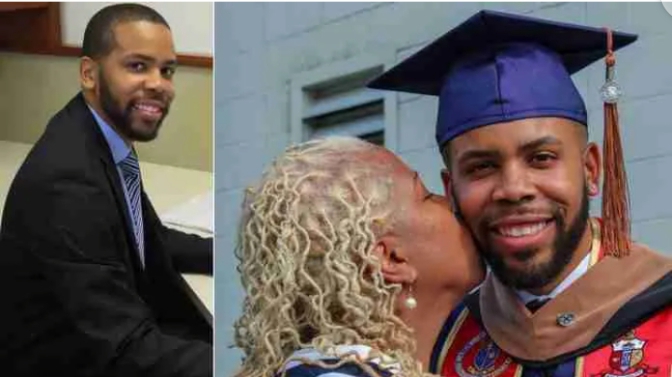 Darrell Landon Kelly, a remarkable 24-year-old American man, has made his family and the entire academic community of the United States of America proud by receiving two degrees from two different universities on the same day.
On the same day, Darrell Landon Kelly received a Master of Business Administration (MBA) from Xavier University's Williams College of Business in Ohio, as well as a Bachelor of Law degree from the University of Cincinnati College of Law in Ohio, USA.
A friend described his exceptional achievement as scholarly, and he has done far more than was expected of him by earning a Master's degree while also becoming a lawyer.
Kelly's mother, Lisa Kelly, was overjoyed with what her son had accomplished and how she had supported him and his older sister, Jazmone, who is also a medical student.
Kelly's family, who were all highly educated, were also proud of his accomplishment. Despite the fact that his mother and aunts all have Bachelor's degrees, they have never earned a Master's degree and a Bachelor's degree at the same time.
Kelly's grandmother was said to have done something extraordinary by returning to university at the age of 73 to pursue a Bachelor's degree.
Kelly first learned about the program that would require him to earn two degrees at Howard University in Washington DC, but he decided to stay in Ohio and scurry between Xavier University and the University of Cincinnati to fulfill his dream while saving money.
For more information always visit dailygam.com