Global News
Determined young Lady who worked for 3 different companies to fund her education finally graduates from Canadian university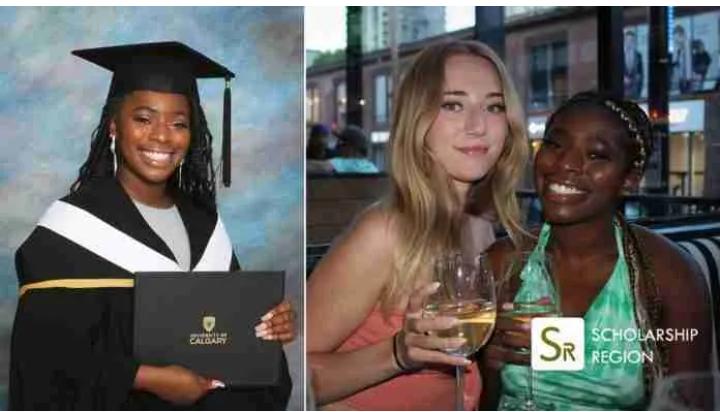 After working for three (3) separate companies to pay for her university education, a dedicated young woman by the name of Abby Adekugbe has finally graduated from the University of Calgary, Alberta, Canada.
Abby Adekugbe earned a bachelor's degree in sociology from the University of Calgary in Canada, paying for her studies entirely on her own and without the aid of loans or other financial aid. Abby's mother, Dee Adekugbe, praised her accomplishment on Linkedin and said it was exceptional in their family.
"My daughter Abby Adekugbe graduates University of Calgary after 4 years of education with NO student loans, NO parents loans or financial support. She worked 3 jobs, full time education and volunteering. SHE DID IT BY HERSELF, FOR HERSELF!!!!!! Please celebrate my baby girl," she wrote on Linkedin.
She disclosed that Abby had become the first member of their family to earn a university degree thanks to her accomplishment. She referred to her as "the first woman of the Adekugbe family to graduate."
In addition to having two brothers who play professional football for Canada, Sam Adekugbe and Elijah Adekugbe, Abby's mother also holds a diploma in business administration and management.
For more updates, always visit dailygam.com