Global News
96-year-old woman graduates from US college with 100% grade, sets outstanding record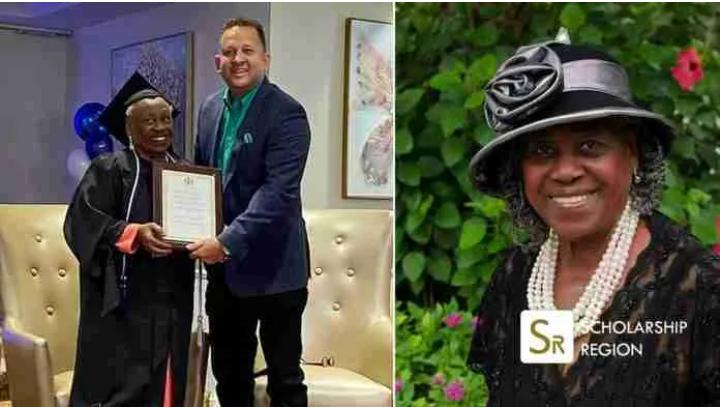 Violet Edwards, a 96-year-old woman, broke the record for being the oldest African-American woman to earn a college degree after earning hers from Mercy College in New York, United States
In addition, Violet Edwards was the fifth-oldest college graduate in the world and the oldest individual in Florida to get a degree.
She was the youngest child in her family and was born in Jamaica in 1925. She was a brilliant student and a voracious reader when she was a young girl. She was the first person in her area to receive a full academic scholarship and enroll at Jamaica's Happy Grove High School.
She reportedly enrolled for the Caribbean Secondary Schooling Certificate, which she needed to continue with her education, during the years of World War II. There were worries that the ship carrying the tests, which had to be taken to England for grading, would become a war casualty, but her exam arrived safely in England and she passed.
Early in the 1980s, she enrolled at the College of New Rochelle in New Rochelle, New York, but reluctantly departed because of financial difficulties. Edwards began working in Jamaica and had a fruitful career there, rising to the position of first female regional inspector appointed by the Jamaica Postal Service.
She put her family first throughout her work, making sure that her daughter attended medical school. As of right now, her daughter, Dr. Christine Edwards, serves as the Florida Perinatal Center, LLC's medical director in the United States.
For more updates, always visit dailygam.com