Global News
81-year-old man returns to university after 50 years of dropping out, graduates with outstanding grades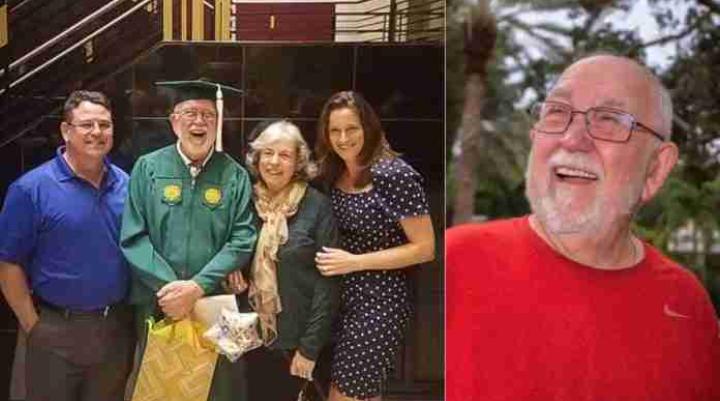 50 years after quitting the program, Way Bandy, an 81-year-old grandfather from the United States, eventually received his Bachelor of General Studies degree from the University of South Florida St. Petersburg (USF).
Way Bandy initially enrolled in the Bachelor's degree program in 1974, but dropped out when he needed to complete just one course to graduate in 1978. He claimed that he left school to settle down and have a family.
Manner Bandy's mother, who was not happy with the way he left school, insisted that he give her his word that he would go back to school to finish his Bachelor's degree program. He claimed that his mother had taught him to always speak with honor.
"My mother, bless her heart … the thing she drilled into me as a child was, 'The two of the most important things are your health and your word of honor. [She said to me]: I want your word of honor that one day you'll go back and get your degree," Bandy narrated.
In spite of his mother's passing in 2003, Bandy kept his promise to her. He went back to the University of South Florida St. Petersburg (USF) 50 years after quitting school to keep his pledge to his mother, and he graduated with honors.
Many were encouraged by his graduation at such an advanced age to realize that it is never too late to pursue a degree.
For more updates, always visit dailygam.com