Metro
13-year-old Nigerian boy who built flyover bridge replica with clay soil wins scholarship to study Civil Engineering at US university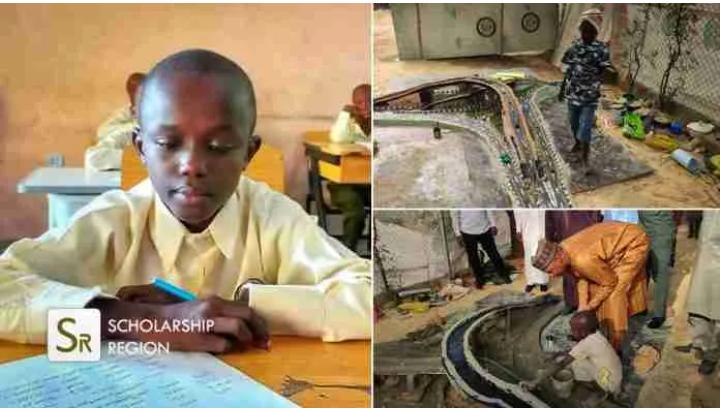 After building a duplicate of a flyover bridge in Borno, North-East Nigeria, a gifted 13-year-old Nigerian child named Musa Sani earned an award to begin his university studies at any university in the United States.
In 2021, Musa Sani's impressive clay creation went viral on social media, inspiring awe in many Nigerians and onlookers from all around the world. The Nigerian who initially shared Musa's tale, Omasoro Ovie, said that the 13-year-old has been given a scholarship to attend school in the United States.
Additionally, he disclosed that the sponsors of Musa's prize had also volunteered to hire his father, pay for the college education of his mother, and support all of Musa's siblings.
"Ronchess Global Resources will employ Musa Sani's father also and give the mother N1m to start a business while getting the family a new apartment. The boy's siblings will all be put through school by the firm, and Musa will be given a university scholarship to the USA," Ovie wrote on Twitter.
The government of Musa's state, Borno State in Nigeria, also gave him a scholarship of 5 million Naira to help pay for his secondary education before he moved there to attend university.
The state's governor, Professor Babagana Umara Zulum, disclosed that a private school in the state had received funding for his whole secondary education. The boy received a check for N5,029,000 (five million, two hundred twenty nine thousand naira) from the chairman of the state's Education Trust Fund (ETF).
Studying in the US and other other nations gives you access to numerous lucrative chances all over the world.
For more update, always visit dailygam.com