Metro
Ifeanyi Adeleke: Kemi Olunloyo, Why I'm Afraid for the Rest of Davido's Children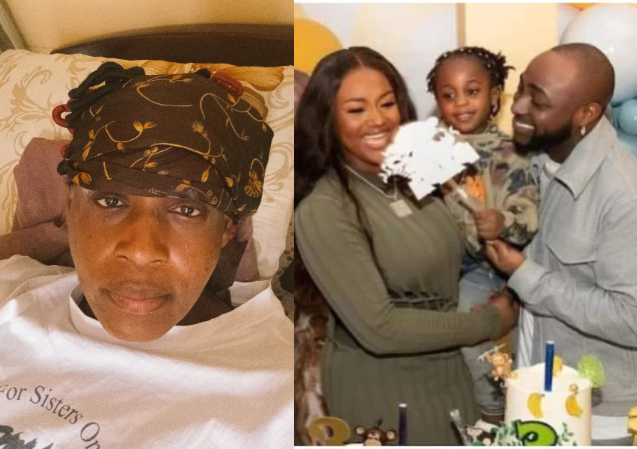 In her #TheAdelekeCurse docuseries, controversial journalist Kemi Olunloyo keeps making more dubious claims about the well-known singer Davido.
Remember that Kemi Olunloyo, who launched the docuseries after Ifeanyi Adeleke passed away, claimed a generational curse was to blame for the deaths occurring within Davido's inner circle.
But in another brief audio note, Kemi Olunloyo talked about the people Davido had recently lost, including his bodyguard, his crewmate Obama DMW, his photographer Fortune, and so on—his son Ifeanyi being the most recent.
She claimed that the family's most successful member bears a curse, which causes everyone in their immediate vicinity to periodically pass away.
Kemi Olunloyo, who asserted to be under the same curse, disclosed that hers was broken in 2015.
She captioned the audio and stated:
DAVIDO KILLED NOBODY: A GENERATIONAL CURSE TOOK THE STAR OF THE FAMILY🥀

#TheAdelekeCurse is a docuseries based on several bad things happening in one elite Nigerian family. The generational curse moves through one member and everywhere they go those around them start falling.

To break the curse takes a lot of cultural ingenuity.

Osun indigenes break curses at the water. The Osun are the only people in Nigeria to worship YEMOJA THE WATER GODDESS 🧎🏽🧜🏽‍♀️🙏🏾

Esabod is the only one who will explain how I broke the Olunloyo curse in 2015. I was the star of the family. Pls learn Culture. Even the Americans have plenty. Google the #KennedyCurse
For more information always visit dailygam.com
Listen below…