Metro
The 2022 MTN spelling bee winner, a 14-year-old Nigerian girl, triumphed over 11,000 other contestants and was awarded a $2.5 million scholarship.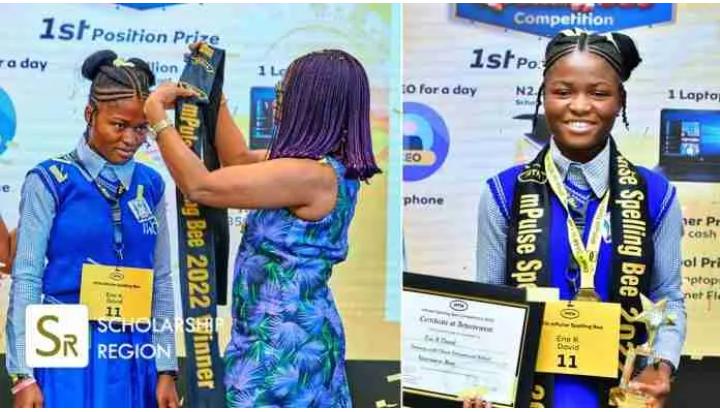 In her native Nigeria, 14-year-old Kate Ene David triumphed in a spelling bee tournament against 11,000 other competitors.
At the 2022 MTN Spelling Bee, Kate Ene David represented Intimacy with Christ International School in Nigeria. To win the gold medal, she bested 11,000 other student representatives from various schools across the nation.
Kate Ene David received a one-day appointment as Chief Executive Officer (CEO) of the MTN Nigeria Telecommunications company as part of the prize for her outstanding performance. In addition, she received a scholarship worth N2.5 million, a laptop, a smartphone, and an MTN goody bag.
Her English instructor received a N350,000 grant from MTN, the competition's sponsor, and cutting-edge ICT equipment was donated to her school.
Twenty top competitors were featured in the competition, including the first, second, and third runners-up, Divine Capable Agbo, Rejoice Okechukwu, and Ann Daniel. They received scholarships and prizes totaling more than N5.7 million.
For more updates, always visit dailygam.com