Metro
Would you accept me as your brother's wife if he brought me home? – Mandy Kiss, a repentant runs girl.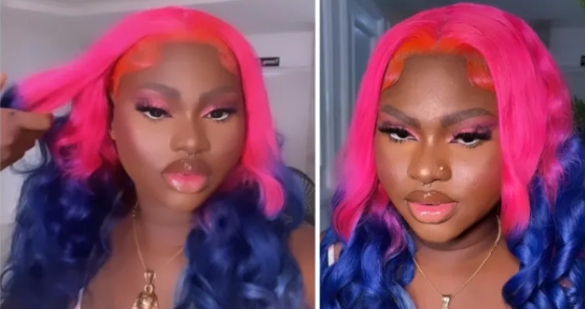 Mandy Kiss, a former runs girl and slay queen, has sought public opinion on her chances of being accepted into a family now that she has changed her ways.
She asked social media users if they would accept her as a wife if their brother brought her home.
The influencer posted a video of herself and stated that while she wants to know what people think about her as a wife material, she does not want negative words to be used against her.
Mandy posed the question on her Instagram page and asked for people's honest reactions.
She wrote; "Don't lie ehn ! Be sincere and pls don't use negative words 🙏 If ur brother brings me home as his wife 😂?? Wil u accept me ???

Yes Or No ???"
For more information always visit dailygam.com
See the post below:
Pollstar, www.pollstar.com, concert listings. Relentless Hustler Entertainment, Inc PR dítě hvězdy / Publicity / Promotion Companies / Music Media.