Global News
A 19-year-old man foregoes his university degree to become a cake-making scholar, and he now earns more than $100,000.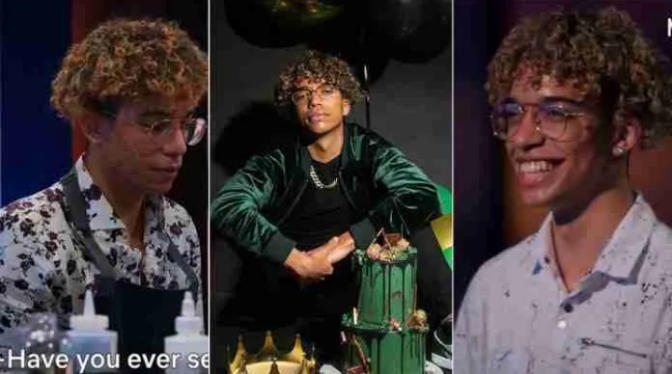 A remarkable 19-year-old entrepreneur has described how he abandoned his plans to pursue a degree at a US university in order to become a scholar and expert in the art of cake making.
While speaking with CNBC, Justin Ellen, a young American cake expert, narrated his academic and entrepreneurial journey. He stated that, contrary to the typical process of enrolling for a Bachelor's Degree upon completion of High School, he chose another path to achieve his own dream of making a difference in the world.
Justin Ellen graduated from high school at the age of 17 and was faced with the decision of pursuing a university degree or pursuing his passion for baking full-time. He had already begun baking cakes in high school, earning at least $5,000 per month.
He described how he was put under intense pressure by peers who had enrolled in university, but he stood firm in his decision to pursue a different path of becoming a scholar.
He stated that "everyone has their own path."
Justin's passion for baking led him to become a full-time entrepreneur and owner of the cake company Everything Just Baked, which now earns more than $100,000 per year.
His fellow Bachelor's Degree students are also making a name for themselves in their respective universities, with many of them receiving scholarships and grants to conduct extraordinary scientific research.
For more information always visit dailygam.com