Metro
After 13 years of existence, meet the first PhD graduate to be produced by Taraba State University.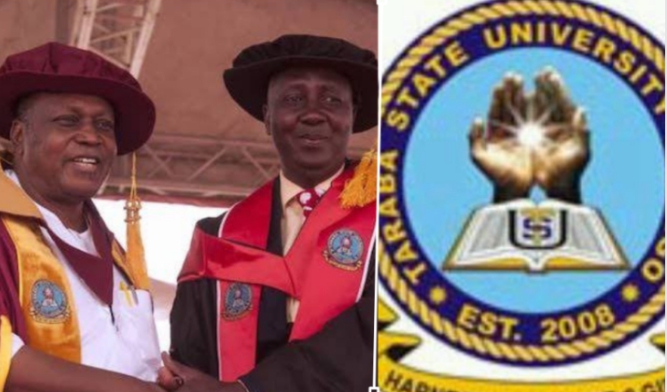 Jalingo, Taraba State, Nigeria is home to Taraba State University. The Taraba State Government founded the university in Jalingo in 2008 to increase the number of Taraba State residents who may attend college and advance the nation's economy.
Since the school's founding in 2008, the Institution has graduated its first-ever doctor of philosophy (PhD) graduate in 2021.
The accomplishment follows Hanawa Rufus's successful defense of his thesis on mathematics instruction, according to NAN.
Rufus received the degree on Tuesday after being declared qualified in terms of character and learning by the external examiner, Benjamin Imoko.
He stated as follows:
"Having met all requirements, I declare you to be the holder of a Ph.D. in Mathematics Education,"
In response to this event, the vice chancellor of the institution, Vincent Tenebe, expressed his happiness at the varsity reaching such heights under his leadership.
The vice chancellor, who congratulated Rufus on his achievement, also urged other Ph.D. and master's degree students at the university to focus on their research in order to be successful.
Tenebe said in his own words;
I wish to implore other PhD and MA students to focus more on their studies because at these levels, practicals are required in addition to theory.
Added him;
"They should acquire the skills necessary to conduct research, present the results, and produce high-caliber works that will advance society."
John Ajai, a co-supervisor of the thesis, also spoke and referred to the accomplishment as a historic occasion since the institution was founded in 2008.
The first Ph.D. thesis's successful defense, he said, is proof that both students and teachers remained dedicated to the advancement of the university.
Ajai also applauded the institution's management for bolstering the university's human resources, which helped it operate Ph.D. programs in various subjects.
For more information visit dailygam.com