Metro
In Anambra, a lady shoots her shot at her crush by writing his phone number on his car.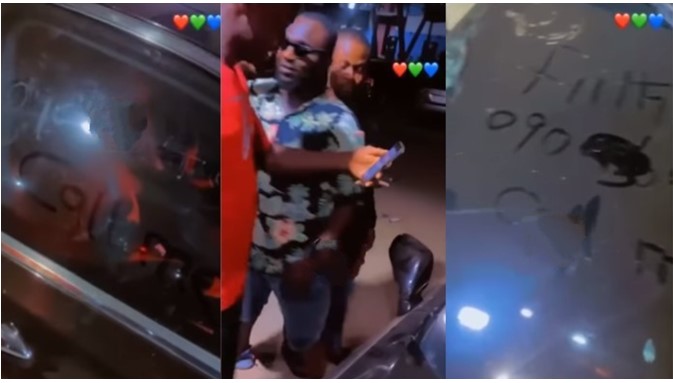 A young man and his friends were taken aback after a woman bravely made a move on him in his absence.
She saw a man she liked in Anambra state, but she couldn't approach him directly, so she devised another method.
Faith, the brave lady, decided to shoot her shot by writing her phone number on his car.
She scrawled her name and number on the bonnet and the passenger side window, but the men called her actions desperate.
For further information and updates always visit dailygam.com
Watch video below: