Entertainment
Nigeria: Bimbo Ogbonna's younger brother shares more about his sister's demise.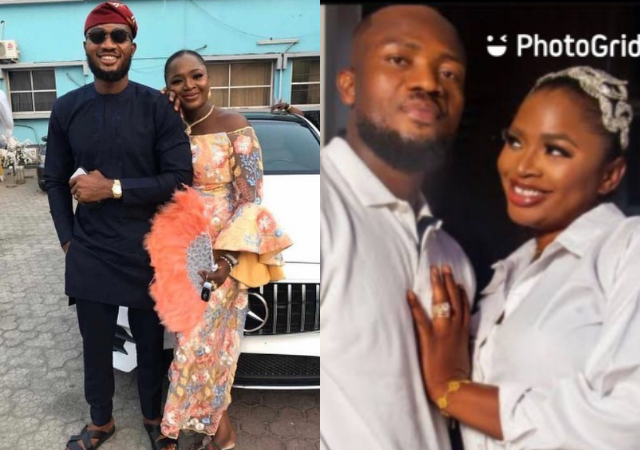 Bimbo ogbonna's younger brother, Oyindamola Martins, has revealed facts of how his sister set fire to her matrimonial home, which eventually resulted to her death.
During an interview with OAP, DaddyFreeze, Oyindamola said that after many years of grief, physical and emotional pain, the late Bimbo recently decided it was time for her to leave her marriage, but she did not want to leave empty-handed.
He claims Bimbo told him that she "sacrificed" her life for her husband, IVD, and that she is responsible for who he is today and cannot simply walk away.
Her brother also said that Bimbo asked her husband to give her the documentation for their Lagos property so she could take possession, but he refused. He claimed that Bimbo then swore to burn down the house so that neither of them would have it.
"She answered, 'Because this is our sole house, let us burn it so the two of us depart with nothing.'
He claimed Bimbo poured kerosine on herself and threatened to burn herself, but IVD, who was present at the time, was unable to persuade her not to. He claimed Bimbo then set fire to their curtain while holding on to IVD, but he shoved her into the blazing curtain, killing her. She received 100-degree burns.
She poured kerosine over her body while lighting up the entire home and said,
"Let everything just end." She paused for a moment before going around the house. He didn't say anything. "If you want to die, die," he said.
Bimbo, according to Oyindamola, set fire to their curtain at this moment.
"As the curtain was burning, she now jacked him and was like you will give me this papers today..He pushed her off his body and this got her into the curtain."
Oyindamola said Bimbo suffered 100-degree burns on her body.
"She suffered from a hundred degree burns. That takes like about of a couple of minutes to get 100 degree burns. When she was on fire, her husband was right in front of her doing nothing."
He claimed Bimbo was the one who rushed out on her own and sought for assistance in getting to any hospital. He claimed she was turned down by ten different hospitals before being admitted to one.
Oyindamola said he cannot corroborate accusations that Bimbo assisted IVD in performing some ceremonial exercise, but it is something Bimbo may have done because she loved him so much.
He also stated that he is unsure whether IVD has HIV or not.
For more information always visit dailygam.com
View excerpts from his interview below…