Entertainment
Nigeria: Blessing Okoro speaks with late IVD's wife brother and criticizes him for granting 24 interviews.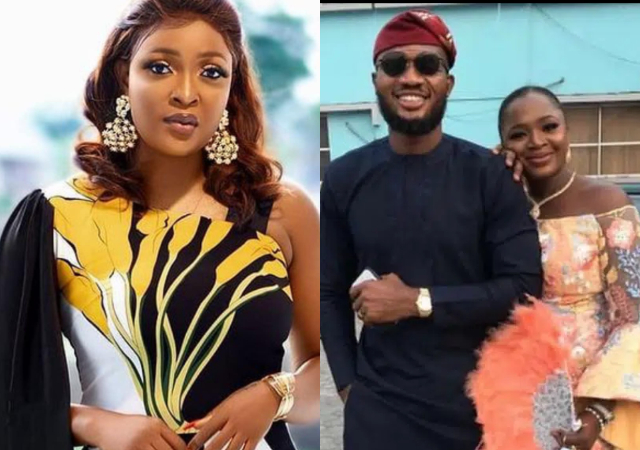 Blessing Okoro, a self-proclaimed relationship expert, has condemned the late Bimbo Ogbonna's brother for pursuing clout after doing many interviews and divulging much about their family.
This follows Oyindamola Martins' never-ending exposé of his sister's death as a result of domestic abuse at the hands of her husband, IVD.
In a live session, Blessing Okoro chastised the late Bimbo's for accusing IVD of firing at Cubana's club, having HIV, forcing his wife into a fire after she had soaked herself in gasoline, and a slew of other things.
According to the Blessing, Oyindamola is supposed to be grieving rather than providing the public with more information than is required.
In Response to Blessing Okoro, before deleting his account, wished for 'an IVD' for Blessing for publicly pursuing him.
"This is my last and final post and it is directed straight to the blessing Che Abi what ever are irrelevant name is, for her to open her mouth straight from hell to say my sister that she doesn't know from anywhere was always fighting and wanted to die it can't be well with her and I pray for an ivd for her," he wrote.
The therapist, who was not finished with the mourning brother, continued to mock him for focusing on IVD while forgetting that the children still needed their father.
"Mr man you better focus on your pain and let us grieve with you. I know you are badly looking for validation and who to blame I understand that part that is why I will let it slide.

The truth remain that you are clout and if you had any respect for your sister you will put yourself together, gather her kids and take them for therapy so they don't become same monsters like their father as you claim.

It irritates me that you people put your energy on rubbish internet noise. Ivd is human that's why your sister wanted to stick with him, just because of this misunderstanding don't mean you should mess up her memory. Protect her family and everything you know she would keep private and shat up.

The public is just using you for content. Go and morn your sister and give us better memories of her and stop contradicting yourself. Rip to her and may her soul Rest In Peace" Blessing CEO replied to him.
For more information always visit dailygam.com
See post