Entertainment
Emotions run high as a food vendor purchases a car for her daughter.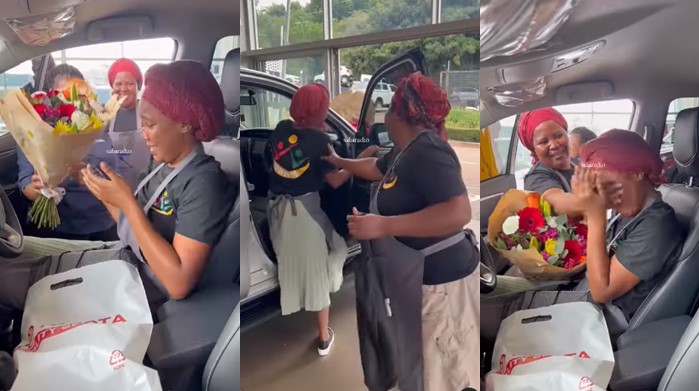 A South African lady who sells food for a profession has moved her daughter to tears by purchasing her a brand new automobile.
When her mother took her to the auto showroom and showed her the SUV she had purchased, the young lady fell into tears.
According to reports, the woman operates a small food business that employs a few people, and her daughter assists her in working and serving clients on a regular basis without being paid.
The mother decided to give her child a car as a reward for her devotion and dedication to the growth of the business.
The lady was emotional in a video that went viral online, and she couldn't believe the automobile was hers. Her mother, on the other hand, told her that she had purchased it for her.
She was encouraged to go behind the wheel and enjoy the car's comfort. When she walked in, she was given a bouquet of flowers.
As her mother used her hand to wipe tears from her face, the new car owner shed more tears of joy.
For further information and updates always visit dailygam com
Watch the lovely video below: