Entertainment
"Liposuction improved my self-confidence" – Zainab Bakare, an actress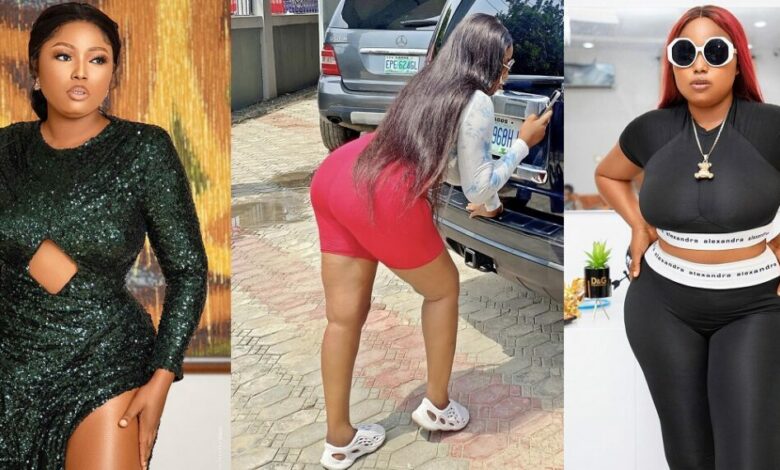 Nollywood actress Zainab Bakare has talked openly about how getting a buttlift improved her self-esteem and confidence.
The actress, who admitted getting a buttlift to improve her bottom, claimed she does not regret having the procedure done and is very pleased with the results.
Read Also: Lady Rejoices After Earning First Class Honors in Law
Bakare claimed in an interview with The Nation that despite continuing to reject them, she now had more admirers.
Bakare noted that before beginning the treatment, she sought her man's consent.
"Liposuction has really boosted my self-esteem. Oh yes. It did on a 100 percent. So far, no regrets about going under the knife. I feel nobody will beat me for saying the truth. Why should I hide? I don't have to hide because I am not living my life for people. My man gave me the nod to go ahead with the procedure.

"Now that I have a near-perfect body, more toasters and suitors are coming my way. I have been rejecting them. If you are irresponsible, I can't stand you! I detest a talkative and a proud man. In every situation you find yourself in, you try to manage well. So, I tend to manage myself with the whole situation." Zainab Bakare said.
For further information and updates always visit dailygam.com