Entertainment
Sabinus says as he enjoys himself "Pray against poverty o"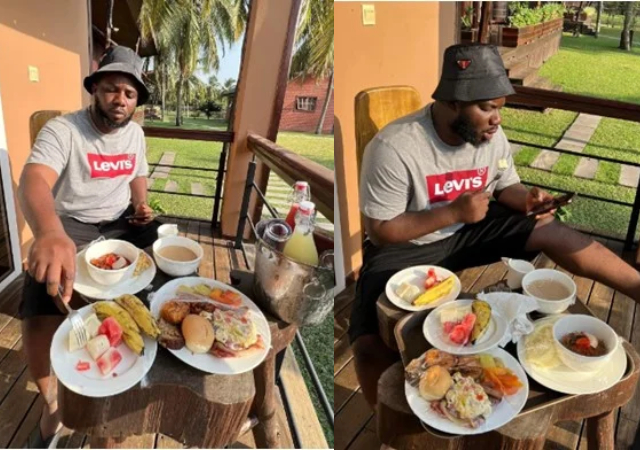 Oga Sabinus, a Nigerian comedian and sketch creator, has urged fans to pray against poverty on social media.
The content producer called while tweeting pictures of himself enjoying a great English breakfast.
Sabinus gained notoriety three years ago and has continued to gain popularity ever since. He received an award at the AMVCA 2022.
The author of the content wrote on his Twitter page:
"PLEASE LET'S PRAY AGAINST POVERTY O"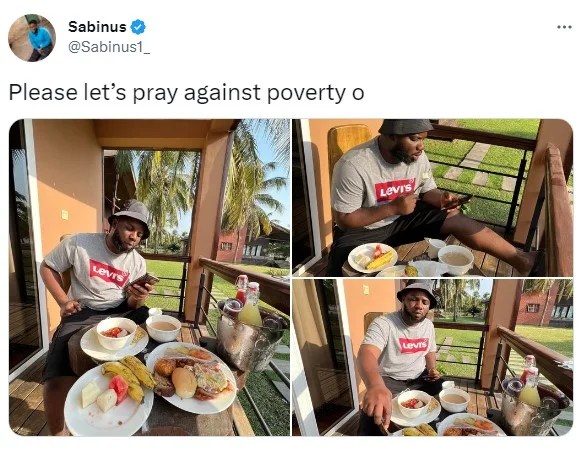 For more updates, always visit daolygam.com