Entertainment
Commotion as Sabinus' lookalike, Aba Sabinus storms street with escort, gives out money –[video]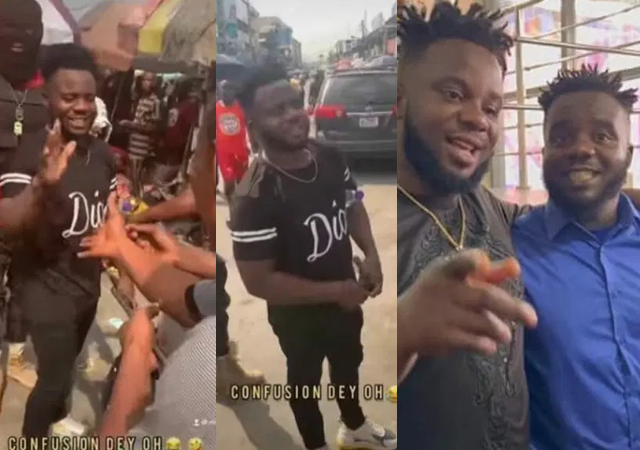 Recently, Mr. Cultivator, also known as Aba Sabinus, a man who resembles well-known sketch creator Sabinus or Mr. Funny, rushed the street and confused bystanders.
When other males approached Mr. Cultivator as he was purchasing a phone pouch in the video, they started referring to him as Sabinus.
While some were aware that he wasn't the well-known creator of skits, others had their doubts. Mr. Cultivator was spotted being escorted into a car by a bouncer after handing the men hailing him some cash.
Aba Sabinus was being hailed by both men and women when he sped off in his automobile.
Aba Sabinus shared the video on his IG page and remarked that people are still unable to distinguish between the two, writing:
THEY'RE STILL CONFUSED 😂"
For more updates, always visit dailygam.com