Politics
Melaye hits LP over Abuja rally: "Hiring a Crowd Is Cheap in Nigeria"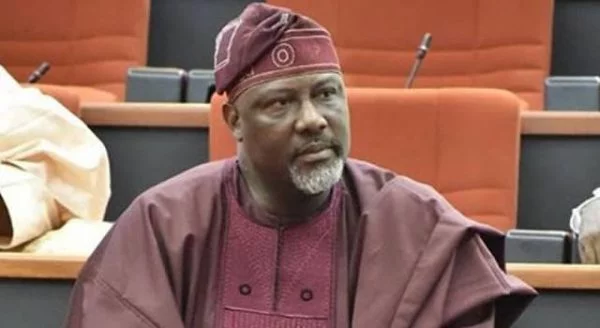 Dino Melaye, a spokesman for the Atiku Abubakar campaign council, has said that the Labour Party (LP) hired a crowd for its rally in Abuja.
In the last few months, supporters of the LP and Peter Obi, the party's candidate for president, have held a number of rallies across the country to get people to vote for them.
On Saturday, supporters marched from the Unity Fountain to the Moshood Abiola National Stadium in Abuja. This was the last part of the procession.
Videos and photos from the rally showed a huge crowd that spread out across the streets of Abuja with LP signs and other items.
Melaye talked about the movement on Monday with Arise News TV. He said, "To gather a crowd is just to get money."
The former politician said that he knows people who went to the LP rally and said, "We have to go and get our own."
"This election is being run by just two groups of people. Atiku, the APC, the LP, the SDP, and the NNPP are all others in this way," the former senator from Kogi said.
"And I want you to know that getting a crowd together is just a way to make money. In this country, it is very cheap to move around. People are starving. If you go to Nyanya, you'll see that buses were bringing Mararaba people from Lugbe and all over the country to stand and show their support. Peter Obi was in Osun. He spoke in Osun, and we saw that the Labour Party in Osun only got 2,700 votes, while the PDP had over 400,000 votes… So it's not about getting people to work for money.
"Nigerians are hungry. If you went to Mararaba today and said you needed 5,000 people, they would gather and give you N1,000 or N2,000. The votes won't be decided by the match in the streets. We're talking about the right way to vote, and Nigerians know that Atiku is talking about the important things. We're not interested in fads. I know a few people who went to the rally in Abuja, and they say we need to go and get our own," he said.