Politics
Peter Obi claims that fuel subsidies are organized crime.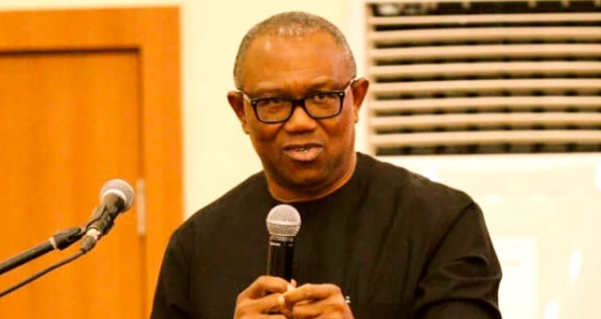 Peter Obi, the Labour Party's nominee for president, slams the government saying Fuel Subsidy is an organised crime, he claims that the government is responsible for the nation's oil theft.
The government is the only entity that has the ability to steal oil, according to Obi, a guest speaker at the Lagos Chamber of Commerce and Industry's (LCCI) Private Sector Economic Forum.
He addressed the crowd at the event on Monday in Lagos and declared, "Subsidy is organized crime." "We need to produce local refining aggressively."
The former governor of Anambra State asked the Federal Government to "make resources available to facilitate a private-sector driven oil refining."
The presidential contender responded to a query about the expense of governance while responding to questions from panelists at the event.
Obi, who was clearly taking another dig at the administration, said, "I have allergies to waste."
He emphasized that the country's security architecture needed to be updated and suggested multi-level policing from the federal to the local security system.
Prior to the 2023 elections, the forum wanted each candidate to address key concerns such as oil theft, debt burden, fuel subsidy regime, foreign exchange, and other economic ones.
The LCCI, which has organized the event for the previous 16 years, stated that it was interested in the economic platforms of each contender vying to succeed President Muhammadu Buhari as leader after his term ends.
For more political news always visit dailygam.com