Politics
POWER SECTOR: What Atiku must do to succeed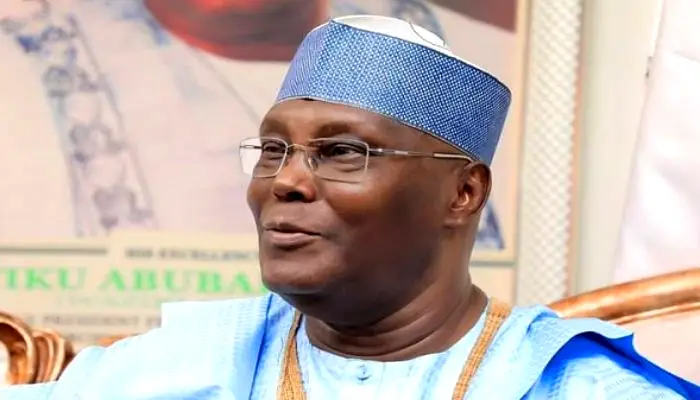 Nigeria's erratic power supply is widely regarded as the bane of the country's economic and industrial development.
Many factors, including the government's inconsistent and misguided power reform policies, inefficiency in power generation, transmission, distribution, and consumption, and the incompetence of energy companies' workforce, have contributed to the sector's near-collapse.
Nigeria is Africa's largest economy, but it also has one of the world's largest energy gaps.
Nigeria, with its growing population, urgently needs to improve its power sector.
The country's current installed capacity is reported at 12,500 megawatts but is only 3,200 megawatts in practice.
The government's goal is to increase electricity access from 45% today to 90% by 2030, which will increase demand even more.
In 2013, the government privatized a portion of the power sector in the hopes of increasing efficiency, attracting private investment, and increasing generation, but this has yet to produce results.
With the number of grid collapses we have seen so far, the All Progressives Congress, APC, has failed miserably, particularly in the power sector. It is important that the incoming President, Alhaji Atiku Abubakar, by the grace of God, examine the power sector holistically.
To address Nigeria's erratic power supply, better governance and resource management are required.
Nigeria's power problems are littered across all three tiers of the power sector: generation, transmission, and distribution. As a result, solving Nigeria's electricity problems must go beyond rhetoric. It necessitates policies, capital infrastructure investment, and long-term maintenance, all of which must be distributed across three tiers.
I am aware that Alhaji Atiku Abubakar stated in his manifesto that he intends to remove the entire electricity value chain from the exclusive list and give states the authority to generate, transmit, and distribute electricity.
This will be the starting point for Nigerians to have stable power, but as someone who has worked in the power sector for more than three decades, I would also like to make the following recommendations.
The country must hold data-driven discussions on key solutions to the myriad of challenges confronting the electricity sector.
There are issues concerning infrastructure, distribution of available megawatts of generated electricity, and relying on alternative energy sources to solve the country's electricity challenges.
It is critical to have solutions that are supported by data rather than assumptions.
Transmission and distribution lines in Nigeria are dilapidated, resulting in a power sector infrastructure gap.
Other issues confronting the country's electricity sector include insufficient gas supply and hydropower sources that refuse to fire up as they should.
Nigeria is not producing enough to meet the country's growing demand.
There is a need for policies that aid the energy sector, as well as the importance of closely monitoring key players in the sector.
For example, in terms of distribution, distribution companies fail to provide adequate electricity supply. Even the electricity generated in Nigeria is not distributed properly.
Monitoring the distribution of electricity to customers is necessary to ensure that the power supplied to distribution companies is distributed properly. Furthermore, distribution companies should be restructured so that retailers can participate in the electricity distribution process.
Many distribution companies, for example, have no idea when consumers are without power.
To ensure the most efficient distribution of power generated in the country, retailers must be involved.
Distribution companies provide power to retailers, who then make it available to consumers.
These retailers should be in charge of billing and communicating with customers directly. By doing so, we would be bridging a distribution gap and gaining consumer trust while better utilizing what we produce.
Furthermore, Nigeria must diversify its supply sources, and we must promote renewable energy sources. More Nigerians must be encouraged to use alternative energy sources. We cannot rely on a single source of energy; we must diversify and have a mix of renewable and non-renewable energy.
Nigeria has a population of over 206 million people, and the national grid provides only 4,500MW of energy per day. Energy investment is desperately needed in Nigeria. If this issue is resolved, Nigeria will be on its way to development.
The country should attract investment in the energy sector, conduct an inventory and audit of power assets to determine priority investment needs across the value chain, and fund replacement or repair of assets.
Resolve long-standing government obligations to the electricity sector and develop fiscal rules for future payments to avoid debt accumulation.
Increase capital allocation for the Transmission Company of Nigeria (TCN), including an examination of its budgetary performance. TCN, Nigeria's transmission company, should also be privatized.
The next President should remove barriers in the gas-to-power value chain, establish a federal coordination mechanism covering gas supplies, generation, transmission, and distribution, and enforce existing payment default penalties throughout the value chain.
He should plan for renewable energy integration, complete the 14 planned solar plants, invest in new grid infrastructure to facilitate intermittent source integration, and integrate mini-grids into DisCo networks to supply power to underserved areas.
The next leader should increase revenue collection to support DisCo viability, update tariff schedules to align payment expectations in the Multi-Year Tariff Order (MYTO) with GenCo, TCN, and DisCo financing plans, use data analysis to allocate available power, invest in new IT systems for DisCos to enable revenue collection, management, and transparency, and conduct an independent assessment of the power sector value chain to ensure accurate estimation.
He must assemble the best minds from the power sector who have participated in, understand, and are prepared to propose solutions to revitalize the sector. Especially those with years of experience in rural electrification, because all forms of development will succeed if done from the bottom up. Rural electrification should be the starting point for reliable electricity.
This is my widow's mite for Nigeria's incoming President, Alhaji Atiku Abubakar.
*Ekpenyong is a senator in the National Assembly representing the Ikot Ekpene Senatorial District and a former deputy governor of Akwa Ibom State.
For more updates, always visit dailygam.com