Politics
PDP's lawsuit seeking Tinubu and Obi's disqualification is dismissed by the cou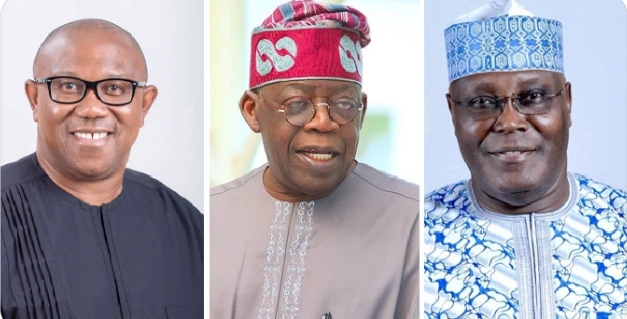 A lawsuit filed by the Peoples Democratic Party seeking the disqualification of Bola Tinubu, the presidential candidate for the All Progressives Congress, and Peter Obi, the candidate for the Labour Party, was dismissed by an Abuja Federal High Court.
On Monday, the lawsuit contesting the validity of replacing Tinubu and Obi with running mates was dismissed on the grounds that the court lacked jurisdiction to hear the case and that the lawsuit was a flagrant abuse of the legal system.
Read Also: Campaign Council: PDP's action puts pressure on APC
Additionally, Justice Donatus Okoronkwo ruled that none of the PDP's requested reliefs could be granted.
The PDP asserts that Ibrahim Masari and Doyin Okupe are exempt from the substitution of running mates because the Electoral Act 2022 did not include a provision for a "placeholder" or temporary running mate.
The PDP claims that Tinubu and Obi may only run for president in 2023 if Masari and Okupe serve as their respective running mates.
The Independent National Electoral Commission, according to the PDP, lacks the authority to accept the withdrawal or replacement of Masari and Okupe without the APC and Labour Party holding new primaries to replace Tinubu and Obi, among other candidates.
Obi had selected Okupe as a stand-in to satisfy INEC's deadline, but Datti Baba-Ahmed eventually took his place.
Similar to how Masari served as Tinubu's stand-in, the APC candidate later replaced him with Kashim Shettima, the former governor of Borno State.
Along with Tinubu and Obi, Atiku Abubakar of the PDP is also running for president.
For more information and news about 2023 general election visit dailygam.com