Entertainment
"Maintaining my virginity has been challenging." – BB Naija star Cindy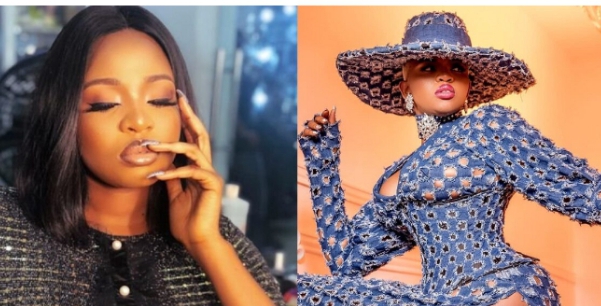 It appears that a lot of Nigerian ladies have been motivated to declare their virginity as a result of sketch creator Ashmusy's social media announcement.
Cindy Okafor, a cast member of Big Brother Naija season 4, has disclosed that she is also a virgin, just a few days after Ashmusy made her announcement that she will remain virgin until marriage.
However, the reality TV personality bemoaned how difficult it had been to keep her virginity in recent years.
Cindy vowed to endure and fight the urge to compromise her chastity despite the challenges.
"It's been difficult keeping my virginity but I'll stay strong", she wrote.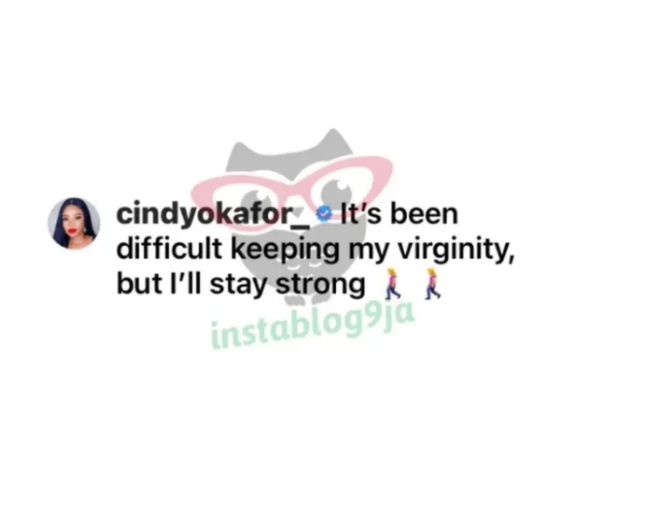 In related news, a young woman has complained on social media that she and other virgins are being excluded because of their steadfast determination to maintain their chastity.
In a now-viral video, a woman going by the handle @Peacelois revealed that she is a virgin. After realizing that virgins are marginalized in society, she made the decision to go public with her status.
She claims that virginity used to be the norm and that it is depressing that men no longer desire to marry virgins since society no longer values virginity.
She asserted that virgins should be loved and honored for maintaining their purity for their husbands.
She continued by telling the men that they should also look for virgins when looking for a wife because they are still around.
For more updates always visit dailygam.com