Entertainment
"Protect your property," say netizens as Chizzy pushes Doyin away from a fan at Phyna's party.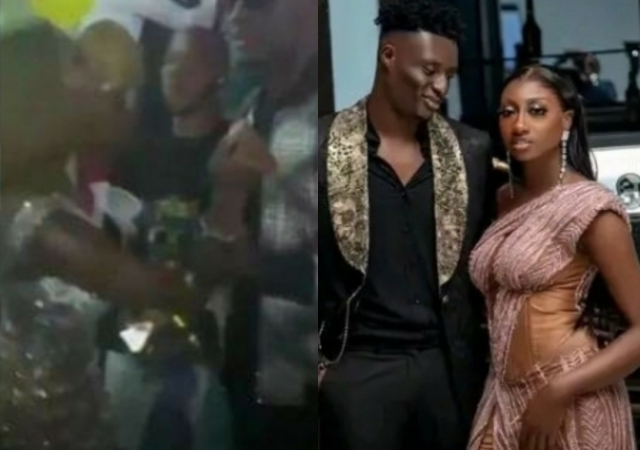 Big Brother Naija star Chidi 'Chizzy' Francis During a dance with a male admirer, unashamedly took away co-reality star Doyinsola 'Doyin' David.
On Saturday night, Phyna organized her winners' celebration, which was attended by her coworkers and a few friends.
Chizzy was also seen at the event with Doyin, his reality television love interest.
Chizzy, on the other hand, was wary of whom Doyin danced with and kept a side-eye on Doyin.
Chizzy was caught snatching his baby away from a male fan barely a second after he found them together in a viral video.
dndior
it's funny when its chizzy, if this was Sheggz twitter would break loose
sommyshub
Na wa oh… If Sheggz had done this, Nigerian war would have started 🤷🏽‍♀️
toh_synn
😂😂😂😂😂😂love how he loves her
milly_posh21
😂😂😂😂😂 protect ur property
fedicakes
No wonder Doyin left
For further information and updates always visit dailygam.com
See the post below;