Entertainment
See who wan win Grammy – Nigerians to video of Portable running wild on the street (Watch)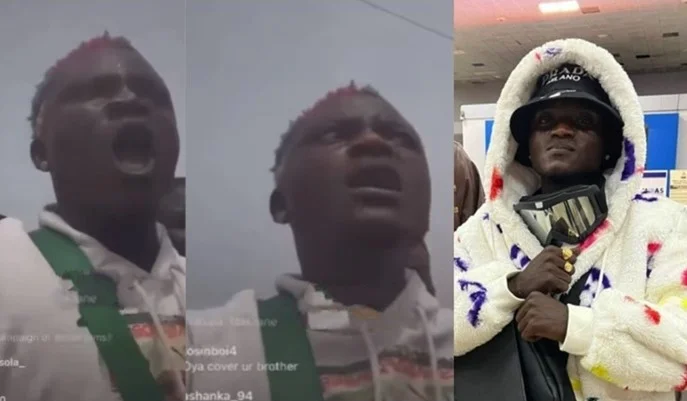 When he made the decision to interact with local boys, controversial singer Habeeb Okikiola, also known as Portable, caused a scene on the streets of Oyo.
The Zazuu star lost control, started mumbling, and began filming himself while running around hysterically.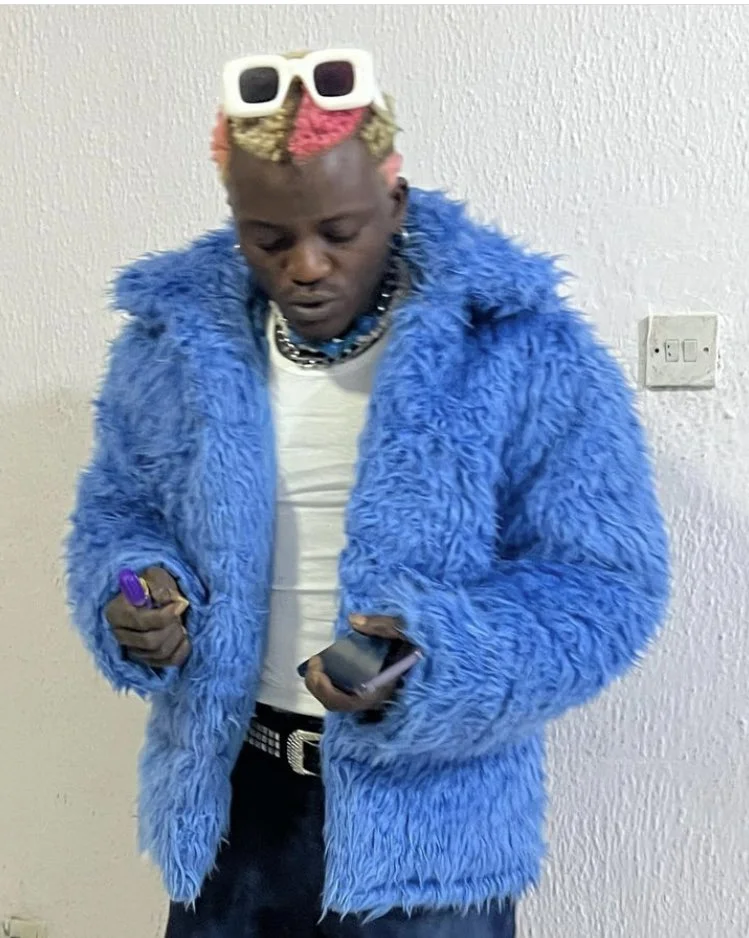 Guy sped off like he was trying to dodge them, but a mob of young men could be seen chasing after him.
Social media users were shocked by the singer's behavior, and others questioned whether it was how he planned to act if he wanted to win a Grammy.
Read some comments..
happy_pills_baddie; No b only grammy na grand babies 😂
reekyboyogr1; No offense but person like portable can't win Grammy cuz him behavior get as e be
lashautos; But he win this last Grammy,na just say he no get chance go collect am
iamtherealtalisman; He didn't say he wanted to win the Grammy Awards he said he wanted to bring home granny
chula_empire; 🎵 never in his life never in his life he go see that Grammy Awards 🎵😂
daniel_odueke; You go kon talk this thing for agege oo
kuzy_cruz10; This is the street 👑 belive it or not… guy is loved
ajokeajoke32; Hmmm na the real entertainment be this. He fit go win ooo hmmmm, Make better international promoter catch am Portable self go fresh calm down.
drealrawmorgan; Abrakaya airlord, Wetin dis mugu dey talk ,
gaskia_youngwayne; If u are a street boy u will understand what is going on there 🙂no b say he purposely talk am oo , but na 🦅 💙 plenty for that place and it seems those people look scary , that why he dey talk am , say make dem no chop him face oo say make dem help am clear road , he his just saying that to hail dem, Na everything una Dey take personal🥹 Davido and burnaboy do pass this one oo una no see that one , na small mistake una go dey hold 🥹nawaha oo
Recall that Portable just declared that winning a Grammy Award would be his ultimate goal.
During an interview with content creator Timi Agbaje, he made this clear by stating that he wanted to win a worldwide award rather than a domestic one.
The contentious performer claimed that when the time comes, he wants to be named the category's Best Artiste in Africa winner.
According to Portable, the Grammys and BET awards are superior than those given at home since they are given solely on the basis of merit and are not bought or obtained through connections, as is the case in Nigeria.
The Zazuu star also said that there is a caucus within the Nigerian entertainment industry that benefits its members, but he yet believes he can fulfill his dream because "destiny has no competitors."
For more updates, always visit dailygam.com