Entertainment
"It's not a relationship, and I hope he realizes it as well." – Doyin discusses his 'relationship' with Chizzy after pulling her away from a fan.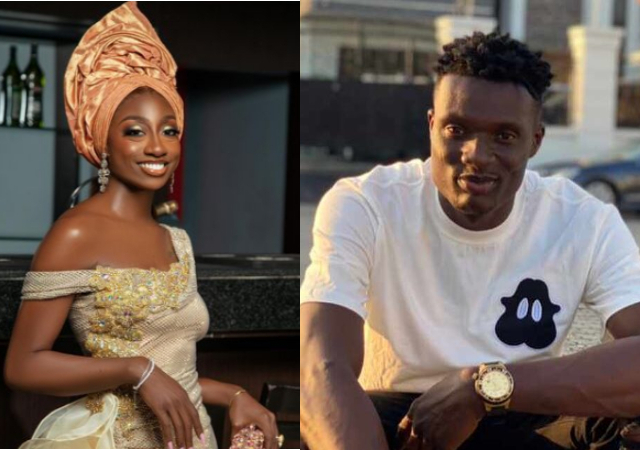 During a live Instagram video on Sunday, October 9, 2022, the professional model and medical radiographer stated that she and Chizzy had an incredible friendship in the Biggie's House and that they still have an amazing friendship outside of the House.
The reality star reiterated that they are not in a relationship and so do not require any gifts from their fans.
They are not under any duress, according to her. They'd rather focus their attention on their friendship.
Doyin, a BBNaija level up star, has revealed more about what she and co-reality star, Chizzy are up to right now.
Her words;
"WITH CHIZZY, THE THING IS CHIZZY AND I, AT THE MOMENT, YOU KNOW WE HAD AN AMAZING FRIENDSHIP, WE HAD IT IN THE HOUSE, WE STILL HAVE IT NOW. LIKE YOU GUYS KNOW.

"AND I HOPE HE KNOWS TOO THAT WE HAD AN AMAZING FRIENDSHIP. BUT AT THE MOMENT, IT'S NOT A RELATIONSHIP. WE'RE JUST GOOD FRIENDS AND WE'RE GETTING TO KNOW EACH OTHER. THAT'S THE SITUATION AT THE MOMENT.

"WE ARE NOT SO PARTICULAR ABOUT SHIPPING. LET ME BE FRANK, WE APPRECIATE THE PEOPLE THAT SAW THE GENUINE CONNECTION THAT WE HAVE, AND WE APPRECIATE YOU PEOPLE LOVING US TOGETHER AND LOVING OUR DYNAMICS TOGETHER.

"BUT LET ME PUT IT OUT THERE, WE ARE NOT PARTICULAR ABOUT SHIPPERS GIFTS. WE DON'T EVEN NEED IT. OUR FRIENDSHIP IS ENOUGH GIFT FOR BOTH OF US.

"WE DON'T REALLY WANT ANY SHIPPERS GIFTS, TO BE HONEST. WE JUST WANT TO FOCUS ON THE FRIENDSHIP THAT WE HAVE, JUST TO KNOW EACH OTHER. AND WE DON'T WANT TO BE UNDER ANY FORM OF PRESSURE TO MAKE ANYTHING HAPPEN.

"SO, AT THE MOMENT WE'RE FRIENDS, GETTING TO EACH OTHER AND WE'RE VERY COOL, AND WE HAVE A BEAUTIFUL FRIENDSHIP"
For more information always visit dailygam.com