Entertainment
After receiving his iPhone 13 from the transgender James Brown, his father offers him powerful prayers.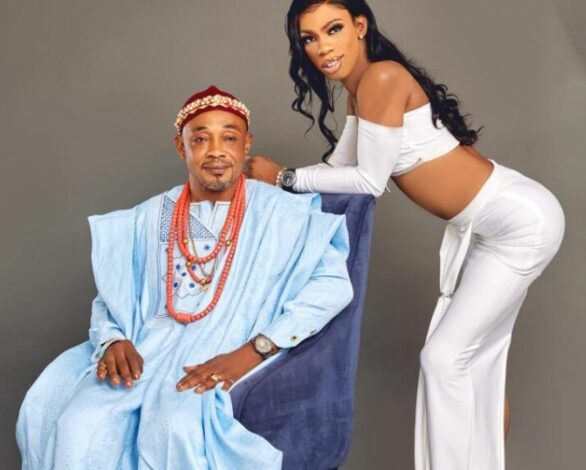 James Brown, a Nigerian Entertainer and crossdresser, described his father's response to getting a costly gift from him.
According to the self-styled Princess of Africa, his father insisted on thanking him for buying an iPhone 13 for him.
James said that since since his father got the phone, he has been quite active on social media, making a Snapchat account and sharing a string of messages he got from him there.
James shared a voicemail message from his father, in which he prayed for him and expressed gratitude for his smartphone.
The father said he was liking the phone but that it was using a lot of data in the audio clip. He continued to ask God to keep blessing his son.
James remarked that it was amazing that his father could have discovered Snapchat and understood how to use the social media platform. However, he said that he thinks his father must have received guidance from someone on how to use the site.
James Brown recently spent tens of thousands of rupees on a brand-new Range Rover for himself.
James Brown displayed his newest buy on his verified Instagram profile. He uploaded a video of himself, Gracious Brown, his sister, and some pals riding around in the brand-new luxury whip.
"HEY DURLINGS , i just got myself a new whip 🏎🔑 Congratulation to me 🥳". He wrote.
For more news and information about celebrities always visit dailygam.com