Entertainment
Lebron James' 15-year-old son celebrates success after receiving a scholarship to a US university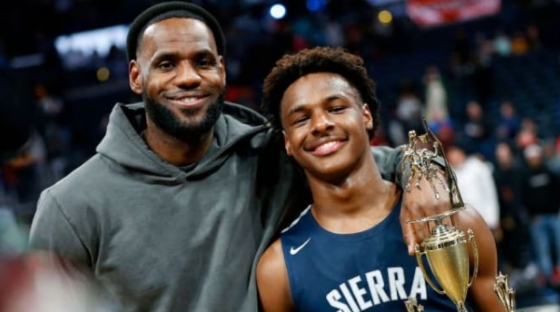 Bryce James, 15, has been offered a basketball scholarship at Pittsburgh, Pennsylvania's Duquesne University.
After an unbelievable run in his basketball career, Bryce, the superstar Lebron James' son in the National Basketball Association (NBA), was awarded the scholarship. Lebron, his father, referred to him as "the best shooter" in their home and expressed pride in his accomplishment.
Bryce expressed his gratitude for being chosen as a scholarship recipient at Duquesne University and stated he feels fortunate to have gotten the honor. He commented, "Blessed to receive my first d1 offer from Duquesne #godukes," next to the school's emblem.
Although Bryce is a rising second-year student at Sierra Canyon School in Chatsworth, California, he now has the chance to play basketball for the university team thanks to his scholarship award from Duquesne University.
As the current team's head coach Keith Dambrot previously coached LeBron when he was a student at St. Vincent-St. Mary High School in Akron, Ohio, his father, LeBron, has a close connection to Duquesne University.
For more entertainment news always visit dailygam.com