Entertainment
Rapper NBA Geeboy openly criticizes Wizkid while performing live (Watch video)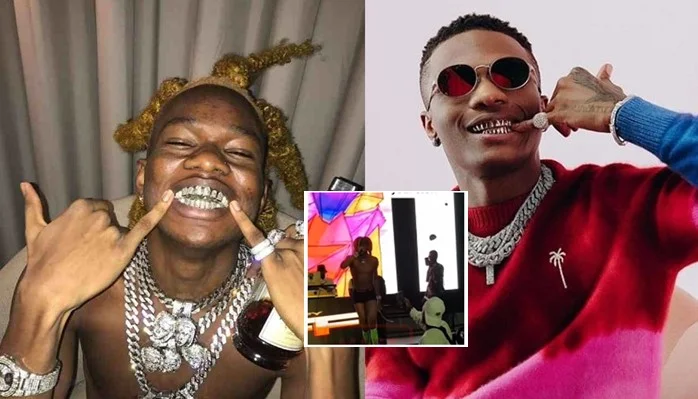 Afrobeats hero was attacked by Nigerian rapper Joshua Balogun, also known as NBA Geeboy, who is based in the US.
Geeboy decided to openly criticize Wizkid while playing his popular song "Your Stew" on live.
When the internet celebrity uttered the words "F**k Wizkid," the audience erupted in horrified yells.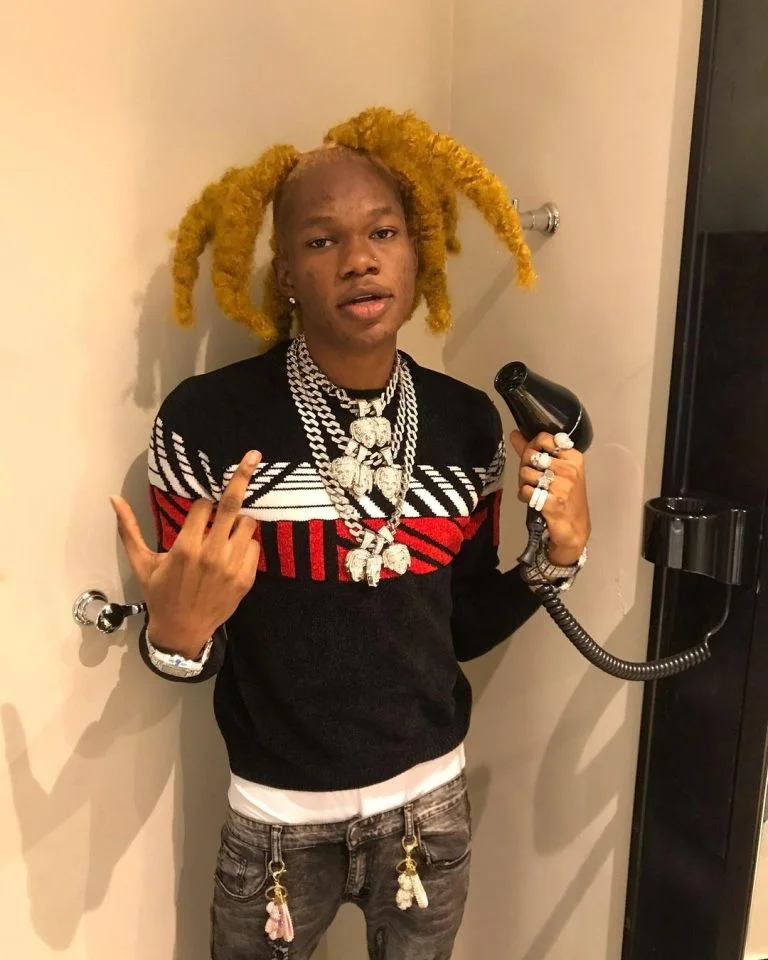 The rapper, who was only dressed in briefs, then passed the microphone to audience members and forced them to recite the same Wizkid jab.
When he heard the crowd yell, "F**k Wizkid," he jumped back on stage and resumed performing.
Reacting, mcwhizlad wrote; Many are mad few are roaming
daygrunz; NBA Geeboy trying hard to be popular but he still not successful with it
oladimejiibello; This guy don Dey perform on stage 😂😂😂🙏
rigelthegreat_; Country wey like cruise! E Dey give them cruise
private_afa_; Them go beat am very soon no worry
orefejobabawale; This kinda of Cruise can't go well with Odogwu Ogaogun oluwa Burna , u can't just names of Grown Men in ur mouth for Cruise fam , u have to say No More.
Rapper Wizkid made a controversial remark about them, but Vector argued that he shouldn't be the only one facing criticism.
It may be noted that Wizkid declared rap to be extinct while advocating for the dominance of Afrobeats in the Hip Hop genre during an interview with 10 magazine.
The founder of Starboy Entertainment claims that most Hip Hop artists use the same rhythms and have comparable styles.
Wizkid also used social media to criticize Nigerian rappers, calling them undeveloped non-rappers. He listed Nasty C from South Africa and Sarkodie from Ghana as the continent's "real rappers."
Wizkid then faced criticism, primarily from Nigerian rappers who either reacted to him online or created diss tracks.
However, Vector claimed that a good rapper is judged more on his ability to convey a story via his lyrics than on how much money he makes or whether he is successful.
However, Vector stated during a Hip TV interview that it is disrespectful to disparage another person's life or work if you do not completely understand what it entails or if you are unable to empathize.
He asserted that perspective is everything and that a pop artist would consider Nigeria's rap scene to be in a moribund state.
He added that everyone is guilty of not supporting rap sufficiently and thought it odd that people were expecting him and other rappers to criticize Wizkid despite the fact that they prefer Afrobeats to Hip Hop.
For more update, always visit daily gam.com