Entertainment
"There was a moment in my life when I used to like butts. Now I don't even have an erection," CharlyBoy admits.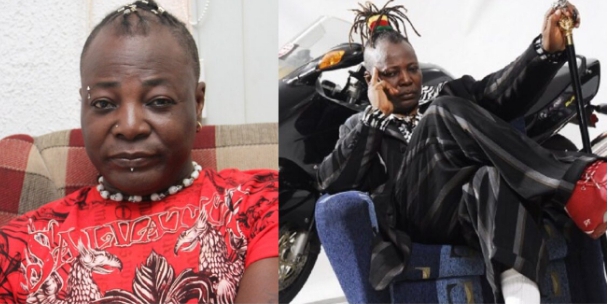 Charles Oputa, better known by his stage name CharlyBoy, is a Nigerian Activist and Entertainer who has traveled down memory lane to reflect on his life.
The musician, 72, described how he had 10 children and 16 grandkids as a result of having several women conceive him when he was younger in a video that he posted online. Some of them, he claimed, were not even identified.
He continued by thinking back on his previous marriages and divorces due to youthful enthusiasm before meeting his wife, to whom he has been married for 45 years. He claimed that as of right now, all they can do is stare at one another.
He also recalled that, after riding it to London, South Africa, and other places, he had declared that he wanted to be buried with it. However, more than five years have passed since he last rode the bike.
He claimed that he once wore dreadlocks and made the commitment to keep them for the rest of his life, but as he got older, his hair started to fall out and he switched to a lowcut.
He continued by saying that he used to get excited when he saw a woman with large buttocks, but now he can no longer even get an erection.
The self-described "Area" fada then pointed out how changes in one's life and perspective occur over time after highlighting the alterations.
For more information, News, and updates always visit dailygam.com
Watch him speak below;