Global News
Reactions as police officers brutalize a man for allegedly possessing marijuana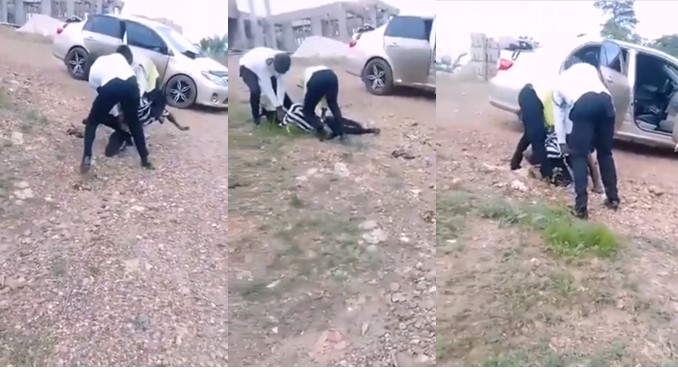 A video that has gone viral shows two guys claiming to be Ghanaian police officers abusing a man caught with marijuana, sometimes known as weed.
They attempted to arrest him for being in possession of an illegal narcotic, but he appeared to struggle.
The cops then began hitting and kicking him in an attempt to force him into a car parked on the side of the road.
Bystanders were filming the assault but did not intervene or warn the officers to cease manhandling the man for a minor offense.
The video elicited mixed reactions from social media users, with many arguing that what the officers did was justified because the suspect resisted arrest.
For further information and updates always visit dailygam.com
Watch the clip below: